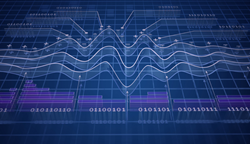 Boulder, Colo. (PRWEB) April 06, 2016
Enterprise Management Associates (EMA), a leading IT and data management research and consulting firm, today announced it will host a research webinar titled "Advanced IT Analytics: A Look at Real Adoptions in the Real World," featuring Dennis Drogseth, VP of research covering IT megatrends, analytics and CMDB systems at EMA.
During this webinar, Drogseth will explain why successful AIA deployments leverage more 3rd party sources (the average is 15), support more roles (the average is 11) and why 96% of respondents want to integrate service interdependency data into their AIA solutions.
He will also provide answers to the following questions:

What are the more popular types of advanced IT analytics (AIA), and how are they being used?
How have advanced IT analytics adoption patterns and priorities changed over the last 2 years?
Who is driving AIA organizationally in the real world?
Who is using AIA as stakeholders? (It is not just operations.)
How are critical use cases coming together in terms of performance, change management, capacity planning and security?
How are cloud and agile playing into AIA adoptions?
What are the core obstacles to effective AIA adoption?
What is the recipe for AIA deployment success: how can you best prepare to optimize your AIA initiative?
The webinar is Wednesday, April 13 at 12:00 p.m. Eastern. Those who wish to attend can register at: http://research.enterprisemanagement.com/advanced-IT-analytics-webinar-pr.html
About EMA
Founded in 1996, EMA is a leading industry analyst firm that specializes in providing deep insight across the full spectrum of IT and data management technologies. EMA analysts leverage a unique combination of practical experience, insight into industry best practices, and in-depth knowledge of current and planned vendor solutions to help clients achieve their goals. Learn more about EMA research, analysis, and consulting services for enterprise line of business users, IT professionals and IT vendors at http://www.enterprisemanagement.com or blogs.enterprisemanagement.com.