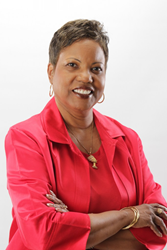 By the time teachers complete this book, I want them to understand how to create a brain-compatible classroom conducive to teaching and learning.
West Palm Beach, Florida (PRWEB) March 25, 2016
Learning Sciences International is releasing Dr. Marcia L. Tate's most recent book, Formative Assessment in a Brain-Compatible Classroom: How Do We Really Know They're Learning? The book is now available for pre-order through the Learning Sciences bookstore and will be shipping in April.
"Research shows that while most teachers ask many questions of students during the course of a lesson, a majority of those questions require a lower level of thinking where students only have to recall content or comprehend what was taught," explains Tate. "In my book, I provide several models regarding how to ask questions or assign tasks at a variety of higher levels of thinking, where students are required to apply, simplify, analyze, evaluate, or create. It requires more than just regurgitating what the teacher has taught."
Tate presented a webinar about the content of the book on March 16, 2016. A recording of the webinar can be viewed on the Learning Sciences International website. She also wrote a guest post for the company's blog.
A former executive director of professional development for DeKalb County Schools in Decatur, Georgia, Tate has worked as a teacher, reading specialist, language arts coordinator, and staff development executive director. More recently as an author and educational consultant, Tate has presented workshops to nearly half a million administrators, teachers, parents, and community leaders from all over the world. She is also the author of seven bestselling books.
Learning Sciences International, a leading provider of professional development and performance management in education, combines research-based instructional strategies, evaluation models, and classroom monitoring techniques with advanced web-based technology to foster meaningful growth in educators and leadership. Founded by former university faculty members and researchers, the company supports schools and educational initiatives in 11 countries and serves 311,000 teachers and more than 4 million students in the United States.