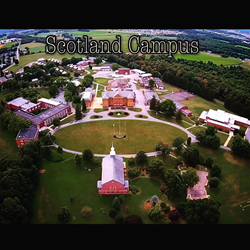 Purple Deck Media's TapLive, bridges the gap between the physical and virtual.
Scotland, PA (PRWEB) March 26, 2016
For the first time ever, near field communication (NFC) is being used in fundraising materials. Imagine being able to touch your phone to a booklet and instantly see additional information, a video and/or progress of the campaign. The project, spearheaded by Purple Deck Media and Scotland Campus, enables the Scotland Campus to measure the amount of people who are interacting with campaign materials and gather additional information. It also allows for the information to be changed and updated in real time, providing the ability for Scotland Campus to dynamically control the content delivery in-house.
NFC technology is gaining a foothold in the United States. Prior to NFC, the use of clunky QR codes were an option, but these do not offer the elegant, dynamic experience of NFC. Purple Deck Media's patent-pending NFC cloud management solution, TapLive, provides the ability for the Scotland Campus to gather metrics on their campaign materials, update information instantly, and provide a futuristic and simple information delivery experience. With thousands of capital campaign material being distributed, the Scotland Campus has complete control over information and delivery.
All hand-held, paper-based materials are static. By partnering with Purple Deck Media, these types of materials are now becoming an interactive and dynamic promotional tool, which bridges the physical with the virtual world.
The Scotland Campus is a 167-acre, 79-building campus currently in the process of rebuilding after being shuttered by the Commonwealth of Pennsylvania for four years.
The vision, to be a Christian community where leaders are nurtured and trained for global impact, is becoming a reality on the Scotland Campus. The plan is to send forth charismatic, forward-thinking Christian leaders into business, church, industrial and social organizations all over the world. Scotland Campus (SC) is a unique collaborative community of educational institutions and businesses sharing one beautiful campus and maximizing economies through well-managed, shared facilities.
While substantive renovations have already been undertaken, a key to the development and growth of the campus lies with the complete replacement of the water lines, sewer lines, roadways and additional parking. These upgrades to the infrastructure are absolutely essential and will provide for and attract even more partners in the future and ensure sustainability and growth for the campus. Thus, the need for the $6.7 million Scotland Campaign: New Life for a Historic Campus.
Purple Deck Media is a rapidly expanding software company that provides tools to enable mobile engagement. Their latest innovative solution, TapLive, allows for the dynamic cloud management of near field communication devices. TapLive allows users to change an NFC enabled objects behavior, while also collecting useful metrics in their revolutionary dashboard. Purple Deck's MobileDeck platform allows businesses and organizations to make their own mobile applications for both iOS and Google Play. Purple Deck also has integrated products that enable the embedding of iBeacon and geofences.