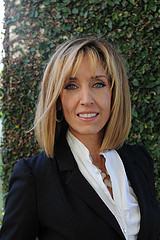 Without properly trained customer service people in their call centers, a flood of new online business could lead to a flood of chargebacks, significantly reducing the margins on their increased online business.
Clearwater, FL (PRWEB) March 28, 2016
As many big retailers shutter storefronts and divert consumers to online channels, online payment risk mitigation expert Chargebacks911 says the move could do more harm than in good in the form of lagging customer service and increased chargebacks. Following a disappointing 2015 holiday season that capped a disappointing year (comparable store sales, the retail industry's standard yardstick, were off 2.5% for 2015), Macy's Inc., the largest department store chain in the United States, announced the impending closure of 40 stores. The year wasn't all bad news for Macy's, however. In addition to its approximately 800 stores, the company has a robust ecommerce, and is the sixth-largest online retailer in the U.S. In 2015, Macy's online sales grew by more than 10%.1
Macy's has been making a tremendous investment in what it calls omnichannel retailing and it shows. Macys.com is now the tenth-largest tech company—of any kind—in San Francisco. By closing five percent of their stores and continuing to emphasize ecommerce in their marketing, Macy's is going to drive more and more of their sales to the online channel.
"But," adds Monica Eaton-Cardone, Chief Operating Officer of ecommerce risk mitigation firm Chargebacks911, "it could also be a giant risk. Without properly trained customer service people in their call centers, a flood of new online business could lead to a flood of chargebacks, significantly reducing the margins on their increased online business."
Chargebacks—credit card sales that are cancelled or denied by the customer, forcing a reverse transfer of funds from the merchant to the issuing bank that authorized the transaction—are a persistent and, Eaton-Cardone notes, growing problem with card-not-present credit card transactions. As of January 2013, MasterCard estimated that more than 5% of all transactions become chargebacks. The losses this represents amount to much more than the foregone dollar amount of the sale. By the time returns, administrative costs, loss of future business with the customer, and other liabilities are accounted for, the estimated cost to merchants is nearly triple the amount of the sale—$270 for every hundred dollars in chargebacks, according to an estimate from Visa.
Eaton-Cardone, who regularly speaks to merchant groups about chargeback issues—upcoming appearances include Card Forum & Expo 2016 (Los Angeles, April 12-14), Growing Global (Cincinnati, April 13-14), Card Not Present (Orlando, May 23-26), and Internet Retailer Conference & Exhibition (Chicago, June 7-10)—notes that Macy's customer service call centers will be the company's first and most important line of defense in dealing with increased chargebacks. "Macy's is expanding these call centers, but it's highly probable that the people manning the phones will not be experienced in, nor trained in, handling chargeback disputes. If they don't do it well, customer service will suffer, setting in motion a vicious circle of brand value attrition and increasing chargebacks."
Meanwhile, arch-competitor Amazon, which has a great reputation for customer service, is aggressively broadening its apparel offering, seeking to contest Macy's on its home ground, women's fashion. According to a Cowen report published in July of last year, Amazon's apparel business was on pace to hit $16.34 billion for the year, compared to $22.2 billion for Macy's in 2015.
But as Amazon pushes further into fashion, it could get dinged by all that merchandise being sent back. "They're going to have an interesting challenge when they start getting all those returns coming back," comments Macy's CEO Terry Lundgren. He noted that fashion shoppers typically order multiple sizes of the same piece, keep the one that fits, and send the rest back. "That's where the stores are an advantage. If you want to resell a dress, you've got to steam it and repackage it and rebag it." This process, Lundgren points out, is a lot easier to manage inside a store than in a two-million-square-foot warehouse.2
Eaton-Cardone agrees. "Given the realities of the market, the best-run of the big traditional retailers—which emphatically includes Macy's—are in a very solid position. However, with their increased reliance on ecommerce, the chargebacks issue could be a rock in the water for them. In addition to customer services-based chargebacks such as refunds for returned items, credit card fraud of all kinds is on the increase."
Chargebacks911 is seeing increased awareness of the risks as larger retailers look to its firm to mitigate risk by dealing quickly and effectively with chargeback, thereby allowing their customer service reps to focus on the number-one priority in retail today—providing a great customer experience.
About Global Risk Technologies and Chargebacks911:
Global Risk Technologies is most known for its role in payment processing solutions that cater to each side of the value chain: Chargebacks911.com and eConsumerservices.com. The firm is headquartered in Tampa Bay, Florida, with offices in Ireland and Atlanta. They have approximately 350 employees worldwide and currently manage over 150MM in transactions each month, with clients located in the U.S. and Europe.
Chargebacks911 is a division of Global Risk Technologies, and was developed specifically for merchants to offer immediate aid through proprietary technology and provide the necessary function that gives merchants the freedom to focus on their core competency and optimize their in-house skill set. Chargebacks911 focuses on chargeback mitigation and risk management. They specialize in servicing Internet merchants and acquiring banks, offering dispute response solutions and deep analytics. Chargebacks911 works with their client base to help them keep dispute rates down and retain their ability to accept credit cards. For more information, visit http://www.chargebacks911.com.
1. Wahba, Phil, "Don't Expect Macy's to Pull Out if its Sales Slump This Year," Fortune, February 23, 2016. fortune.com/2016/02/23/macys-forecast-stores/
2. Wahba, Phil, "Why Macy's CEO Thinks the Amazon Threat is Overstated," Fortune, March 17, 2016. fortune.com/2016/03/17/macys-amazon/