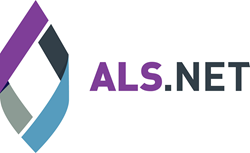 Cambridge, MA (PRWEB) March 29, 2016
ALS.net announced today the launch of "ALS Unfiltered" seminars which will be held in cities across the country. Led by ALS experts and scientists from ALS.net and the ALS Therapy Development Institute, "ALS Unfiltered" is a series of presentations and candid conversations on ALS, current drug research, clinical trials, ALS resources and more. All of these events will be open to the public with no cost to participate and attend.
Each session is interactive and includes the following topics, among others:

Introduction to Amyotrophic Lateral Sclerosis (ALS)
ALS genetics and their utility
Current drug development processes and pipelines
The role of Precision Medicine in ALS research
Practical and relevant resources
ALS.net Affiliate program and events in the area
"ALS research is happening across the globe at greater rates today than ever before, but with all of the press releases and announcements about breakthroughs, information overload can occur. We need the conversation to be two-ways. With this series, we aim to not just provide people with ALS with tools and knowledge about the disease, but we also want to listen to them and take their ideas back to the Institute," says Steve Perrin, PhD, CEO and CSO of the ALS Therapy Development Institute.
The first "ALS Unfiltered" session is being held tonight in Irving, TX, and the series will visit more than a dozen other metropolitan areas throughout the year, including Atlanta, Chicago, Denver, Detroit, Los Angeles, Minneapolis, New York City, Philadelphia, San Diego, San Francisco, Seattle, Tampa and Washington, DC. To register to attend "ALS Unfiltered" seminars and to view current locations, visit http://www.als.net/alsunfiltered.
About ALS.net
ALS.net is the global network of people with ALS, their care providers, family and friends, fundraising events, awareness campaigns and foundations committed to funding innovative, patient-centered research leading to the development of effective treatments and eventually a cure for ALS. ALS.net directly supports the ALS Therapy Development Institute, the world's first and largest nonprofit biotech focused 100 percent on ALS research. Founded in 1999, the Institute brings together 30 industry-trained scientists with experience discovering drugs and bringing them to market. Led by people living with the disease and their families, they understand the urgent need to slow and stop this disease. For more information, visit http://www.als.net.