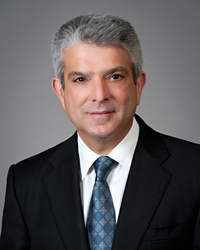 Cancer victims diagnosed with melanoma after taking Viagra are suing Pfizer, the drug's manufacturer, claiming the drug maker did not adequately warn patients of the link between Viagra and melanoma
Birmingham, AL (PRWEB) March 25, 2016
(Birmingham, AL) Court documents filed in the United States District Court for the Northern District of California include allegations made by cancer victims who are suing Pfizer, the drug's manufacturer, alleging in their lawsuit that the drug maker did not adequately warn patients of a link between Viagra and melanoma.
Ernest Cory, a founding Principal of Cory Watson Attorneys, will argue a motion on behalf of plaintiffs before the Judicial Panel of Multidistrict Litigation on March 31, 2016, asking the panel to consider a request that all Viagra melanoma cases filed in federal courts be consolidated. (Case Pending no. 141 In re: Viagra Products Liability Litigation. Before the United States Judicial Panel on Multidistrict Litigation. Plaintiffs' Unopposed Motion for Transfer of Actions to the Northern District of California Pursuant to 28 U.S.C. 1407 for Coordinated or Consolidated Pretrial Proceedings). Attorneys nationwide are involved in the litigation.
Plaintiffs' lawsuits, including Dennis Andrews v. Pfizer, Inc., United States District Court for the Northern District of California, Case No. 3:15-cv-4884, allege Pfizer knew Viagra posed a cancer risk, and purposely hid facts about the drug's safety. Plaintiffs also argue that Pfizer failed to sufficiently test the link between the use of the drug and the risk of deadly melanoma before it was approved by the FDA. Additionally, Plaintiffs allege in the suit that that even when studies linked Viagra to an increased risk of melanoma, Pfizer failed to warn users about the important risks associated with Viagra use and instead, continued to spend millions of dollars to promote Viagra.
About Cory Watson Attorneys
Cory Watson Attorneys is a nationally recognized law firm focused on personal injury complex litigation including class actions and mass tort litigation involving pharmaceutical drugs and defective medical devices. Additional information is available at corywatson.com.