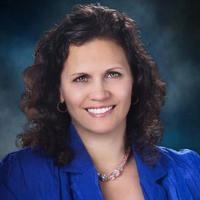 Angie has a unique gift for identifying subconscious patterns and beliefs that hold professional women back from reaching their goals
St Louis, MO (PRWEB) April 22, 2016
Personal Growth Development Coach, Angela Monko, has been awarded "Elite Expert Speaker Status" by FreeSpeakerBureau.com, an online platform that helps nonprofits find expert speakers for meetings and events. The St Louis mindset coach speaks to professional women about getting what they want without feeling guilty or selfish.
A personal growth development coach since 2008, Monko is the founder of Harmony Harbor Coaching, a company that specializes in helping business owners and ambitious professionals break through their income ceilings and overcome their "money blocks."
As a seasoned Emotional Freedom Technique practitioner, a Certified Hypnotist and a Certified Healing Code Practitioner, Angela specializes in helping clients overcome unconscious patterns that limit their earning potential. Hundreds of people in the greater St Louis area have participated in Monko's personal growth development workshops, retreats, private coaching and online programs.
Monko combines personal growth development retreats with exotic locations. In 2017, Monko will lead a small intimate group on a personal growth development journey while on vacation to Croatia.
"Angie has a unique gift for identifying subconscious patterns and beliefs that hold professional women back from reaching their goals" says FreeSpeakerbureau.com, founder, Mandy Bass "Our professional and business groups see her as a delightful speaker who delivers practical, real-world strategies in a warm down-to-earth style."
Free Speaker Bureau offers an unprecedented national service to help nonprofits and professional association find expert guest speakers for their meetings and events. Their an online platform connects groups to aspiring speakers, local experts, consultants and coaches. In most cases Elite speakers offer pro-bono talks to targeted groups. They are also trained to help associations drive attendance and improve audience engagement.
On the FreeSpeakerBureau.com platform, organizations can list all their events for the entire year. They are then matched with suitable local experts and speakers who fit the organization's criteria. Alternatively organizations can take their pick from a searchable database of local presenters. They can find detailed speaker profiles, speaking topics, photos, link to their websites, a rating / review system from previous presentations and, in some cases, a video sample of their work.
Unlike a typical speakers bureau, the website encourages meeting planners to contact the presenter directly because no money is being exchanged and no commissions are involved.
Ethics guidelines for members discourage speakers from giving a "hard sell" for their services or premiums. Aside from Personal Growth Development Experts, speakers listed on the site include medical professionals,business consultants, career coaches, marketing gurus, financial planners, parenting coaches, hypnotists, and even a few magicians and comedians.