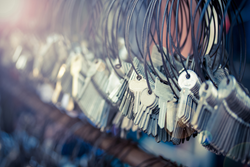 We place ourselves in our audience's shoes and this is what sets us apart from our competitors, because we know what content they need and we deliver it.
Los Angeles, CA (PRWEB) March 25, 2016
The trusted national locksmith service provider, United Locksmith, is pleased to announce the launch of its extraordinary online resource. This resource, the Lock Blog, was created to help homeowners, locksmiths and security professionals. It features new, engaging content each and every week. The weekly content provided by the Lock Blog, covers a good deal of information pertaining to home lockouts, car lockouts and home security, just to name a few.
The Lock Blog has been well received by industry insiders and homeowners who were looking for additional and better online resources. Its success is due, in part, to the invigorating life force its staff brings to old topics and the light they shine on new and intriguing ones. United Locksmith understands just how important it is to provide adequate answers coupled with seamless user experience to create an online resource that is leagues ahead of its counterparts. This is why so many homeowners and locksmiths now turn to the Lock Blog as a trusted and dependable resource.
"When I'm writing an article I focus on giving my audience all the important information that they need", says Ralph Goodman, a writer for the Lock Blog. "We place ourselves in our audience's shoes and this is what sets us apart from all our competitors, because we know what they need and we deliver it" he went on to add. The blog is a resource for many security professionals, homeowners, locksmiths and even lockpicking hobbyists.
United Locksmith yearned to give a platform to its customers and to all those who were reading other publications online but were being given subpar answers. This is what prompted the creation of the Lock Blog. Born out of a necessity to give readers access to the necessary information they need and desire on an array of topics. These topics include locks, lockouts, travel safety and security concerns. The Lock Blog is able to stand apart from other online resources due to the in-depth nature of their articles coupled with the engaging manner in which they relate to a diverse audience. Each and every article has been well researched and professionally written, in order to ensure that no stone is left unturned and that our readers are satisfied and content. The blog further boasts stunning infographics that have resonated with readers, as well as a design that allows the information to be easily digested.
Many homeowners, locksmiths and security professionals are constantly seeking answers to questions that plague them, and the Lock Blog aims to become the most reputable online resource available to them.
ABOUT UNITED LOCKSMITH
United Locksmith has been a trusted and reputable locksmith for over two years and it continues to provide excellent service that keeps its customers safe and happy. The company works tirelessly throughout most major cities across the country to ensure that people are not inconvenienced by lockouts or lock related incidents. They accomplish this by putting the customer at the forefront of their mind and striving to provide stellar customer service experiences. The Lock Blog exists to fill in the gaps and to help customers in situations where a service call may not always be needed.
To learn more about United Locksmith and the Lock Blog, you can check them out on Twitter and Facebook. To keep up to date with everything that they have going on, you can subscribe to their newsletter. You can also visit their official website. For press inquiries contact Hugo Reed at e-mail: info(at)united-locksmith(dot)net