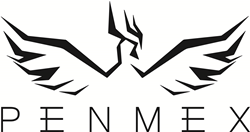 Entrepreneurs don't clock in at 9 and clock off at 5. To be successful it requires the investment of a lot of hours and total commitment
Edinburgh, Lothian (PRWEB) March 29, 2016
Managing Director at Penmex, Kirsty Pennal, along with the firm's independent contractors Kyla Cook, Chris Burt and Steven Daniels, travelled to Northumberland to attend the event. The intimate meeting, with budding entrepreneurs and business owners from Edinburgh, Newcastle and Sheffield, was hosted with the intention to gather together the top individuals and rising stars within the sales and marketing industry, recognising them for their recent efforts and providing an opportunity for them to interact with fellow professionals in a relaxed setting.
About Penmex: http://penmex.co.uk/
The main focus for the weekend was R&R, however there was a business side with a few workshops hosted on the Saturday. Felmoor Park was chosen for its quiet location, nice scenery and it's facilities. The weekend provided a great opportunity for those in attendance to get to know each other on a personal level as well as business. Away from the hustle and bustle of the office environment, attendees were able to unwind, relax in the hot tub and network with their fellow professionals. One of the main objectives for these kinds of events is to allow individuals to expand their network. In business, having a vast and diverse networking portfolio is tremendously important. Being an entrepreneur is a solo journey, however having people to rely on and to ask for help and guidance is imperative.
Penmex supports the belief that for business owners and budding entrepreneurs, it is important to maintain a good work-life balance and the weekend's events re-iterated that. "Entrepreneurs don't clock in at 9 and clock off at 5. To be successful it requires the investment of a lot of hours and total commitment, and this weekend was a great opportunity for everyone to have some rest and re-cooperation time, and to come back to work with a fresh motivation and desire," said Managing Director at Penmex, Kirsty Pennal.
Hosted by one of the firm's business associates, the event - which was the first of its kind - proved to be a huge success and it will hopefully become an annual event in the firm's business calendar.
Based in Edinburgh, Penmex was established in response to the consistent demand for below the line marketing solutions. The firm provides businesses with effective tailor-made marketing solutions, which focus on building a positive customer experience above all else. At Penmex they utilise the human element, recognising that people buy from people and that through interactive and personalised marketing campaigns they are able to meet with customers one-on-one. This allows them to improve customer relationships and encourage greater brand loyalty. At Penmex they regularly travel throughout the UK to events like the one in Northumberland as it is important to assist with development, and helps to advance the entrepreneurial journey.