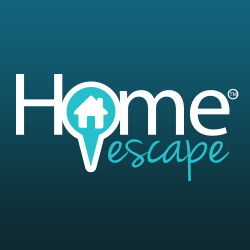 "People are tired of misleading policies and high fees – they want a company that they can trust."
Miami, FL (PRWEB) March 29, 2016
HomeEscape.com is quickly becoming the popular alternative to traditional vacation rental sites that charge usurious fees.
"We are excited to challenge the status quo," remarked Avi Vaknin, CEO and Founder of HomeEscape."People are tired of misleading policies and high fees – they want a company that they can trust."
HomeEscape's growth is fueled in part by consumer's mistrust of industry incumbents; growing fees stand to threaten the tight profit margins of vacation rental owners.
"We understand the plight of the users in the online vacation rental space – HomeEscape is our answer to this need," Vaknin stated.
HomeEscape is expanding quickly due to competitor's usage fees increasing. With the introduction of higher fees from other popular vacation rental websites, both homeowners and travelers alike are seeking a more affordable solution for their vacation rentals.In just the past month, HomeEscape has shown a 2000% increase in site traffic and has tripled its number of registered users.
HomeEscape is free to book and list, meaning users or travelers will never be charged. "We are committed to providing free listings and bookings to our users," said Vaknin. "HomeEscape offers tremendous savings to the vacation homeowner – when they go with HomeEscape, they make more money."
With its recent surge in popularity, HomeEscape is working quickly to offer further conveniences and amenities to its users. "Our development team will be rolling out new functionality over the next few months," added Vaknin. "Users can expect a HomeEscape App, an enhanced mobile experience, a more accurate map, and increased social media exposure."
With all of the advantages of using HomeEscape, Vaknin elaborates that one of its best features is convenience: "HomeEscape is incredibly easy to use. Our registration process is straightforward, and full set-up can be completed in less than five minutes," Vaknin stated. "Furthermore, HomeEscape offers world-class customer support – we have some of the shortest call hold times in the industry."
About HomeEscape: HomeEscape connects homeowners and property managers with travelers who seek the space, value and amenities of vacation rental homes as an alternative to hotels. With detailed property descriptions, photos and list of amenities and nearby attractions, HomeEscape makes it easy to find and compare properties all over the world.