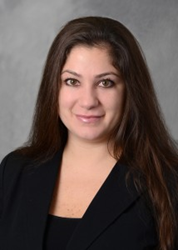 Birmingham, Lake Orion, Clarkston, Metamora, Michigan (PRWEB) March 25, 2016
Dr. Spreitzer graduated with her Bachelor's in Mathematics and German from Oakland University. She attended Medical School at Michigan State University. Her main focus is treating patients with as little interruption to their lives as possible. She focuses on the least invasive methods to perform surgery on women of all ages.
Dr. Jovana Spreitzer is also fluent in the languages of Serbian and German. Her personal interests include her family and she is an avid K-9 (dog) aficionado.
Women's Excellence is the most comprehensive obstetric and gynecologic office in Michigan. They also specialize in menopause, weight control, bladder control, endometriosis, robotic surgery, pelvic floor physical therapy, and midwifery services. The knowledgeable, well-trained, compassionate physicians and healthcare providers of Women's Excellence are taking new patients and are conveniently located in four locations throughout southeastern Michigan, Birmingham, Lake Orion, Clarkston and Metamora. For more information, visit http://www.womensexcellence.com.