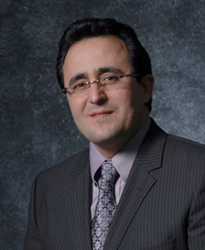 "Master planning helps us understand the potential pitfalls and constraints of a specific site and safeguards against the potential for losses."
PASADENA, Calif. (PRWEB) March 26, 2016
Ali Sahabi, President of Optimum Group LLC, was a presenter at the National Center for American Indian Enterprise Development's 30th annual Reservation Economic Summit this week in Las Vegas.
Sahabi participated in a U.S. Department of Energy forum moderated on Wednesday by Jill Jones, Office of Indian Energy Policy and Programs, Indian Country Energy and Infrastructure Working Group.
Optimum Group LLC managed the entire process for a solar energy project for the Soboba Band of Luisen͂o Indians, including planning and engineering, applications, securing $1.5 million in grants from the U.S. Department of Energy, and an aggregate net-energy metering agreement with Southern California Edison.
"Master planning helps us understand the potential pitfalls and constraints of a specific site and safeguards against the potential for losses," Sahabi explained. "Long-term planning adds value to projects, especially those that are driven by specific rules associated with the Public Utilities Commission, or face time-sensitive deadlines for funding and incentives."
Other speakers on the panel included Anthony Giacobbe, general manager of Seneca Energy; and Marsha Kelly, president of MSK Ventures.
The national RES conference is four-day event and integral part of the National Center for American Indian Enterprise Development's ongoing commitment to the Native American Business Community. RES events provide unparalleled access to thought leaders, elected officials, federal agency representatives and more. Visit http://res.ncaied.org/ for more information.
ABOUT OPTIMUM GROUP
Optimum Group provides innovative real estate development and construction management services to government agencies, public and private companies as well as nonprofit organizations. Decades of experience provides comprehensive oversight for a wide variety of projects with intense attention to detail. Our highly qualified team of professionals has successfully planned, designed and built bridges, industrial buildings, high-rises, colleges, hospitals, notable mixed-use developments and award-winning green communities. Visit http://www.optimumgroupllc.com.