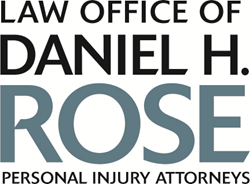 San Francisco, CA (PRWEB) March 27, 2016
The Law Office of Daniel H. Rose, which has been the presenting sponsor of San Francisco's Walk To Work Day since its inception, is once again proud to be the Presenting Sponsor of San Francisco's Walk To Work Day (WTWD), April 7, 2016. The annual event is put on by Walk San Francisco, San Francisco's pedestrian advocacy organization, in furtherance of its mission to make walking in San Francisco safer for everyone, so that our community is healthier and more livable.
The purpose of WTWD is to celebrate walking as the most healthy, sustainable form of transportation. Workers and residents are encouraged to walk to work and to see how easy, fun, and energizing it can be to integrate walking into their daily lives. Employer tool kits are available to encourage employees to participate and make walking a regular and large part of their commute.
Since 1998, Walk San Francisco has been fighting for more than 837,000 residents, 162,000 weekday commuters, and 16.5 million visitors annually, who walk in the city. Through smart, targeted advocacy, Walk SF and its members, are improving city streets and neighborhoods and making San Francisco a more livable, walkable city by reclaiming streets as safe, shared public space for everyone to enjoy.
The Law Office of Daniel H. Rose is a progressive and community minded law firm which represents injured pedestrians and bicyclists, with more than three decades of experience. Daniel Rose has long been one of the most respected San Francisco Bay Area pedestrian accident attorneys, known throughout California for his dedication to his clients and success in representing pedestrian and bicycle accident victims. Through his law practice and sponsorship of events and organizations, Mr. Rose strives to create a safer and more enjoyable California for pedestrians and cyclists.
LAW OFFICE OF DANIEL H. ROSE
One Sansome Street, Suite 3500
San Francisco, California 94104
Tel: (415) 946-8900 Fax: (415) 221-0892
danrose(at)danroselaw(dot)com
http://www.danroselaw.com