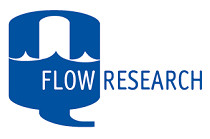 Custody transfer of natural gas is the strongest driving force behind the ultrasonic gas flowmeter market.
Wakefield, Massachusetts (PRWEB) March 27, 2016
A new research study, The World Market for Gas Flow Measurement, 3rd Edition, by Flow Research (http://www.flowresearch.com) finds substantial growth in the gas flow measurement market. Within this market, it finds that ultrasonic flowmeters are the fastest growing segment.
According to this new study, the worldwide gas flowmeter market exceeded $1.7 billion in 2014. While traditional technology gas flowmeters revenues are still strong in this market, accounting for $930 million of the total, new-technology gas flowmeters made up $788 million of the market total. The ultrasonic gas flowmeter market totaled $81 million in North America in 2014.
One important technological improvement has been the development of multipath transit-time flowmeters, which use more than one ultrasonic signal or "path" in calculating flowrate. By using more than one path, the flowmeter measures flow at more than one location in the flowstream, leading to greater accuracy. Multipath flowmeters have been particularly important in the use of transit-time meters to measure natural gas flow. Suppliers have introduced four-path, five-path, and six-path transit-time meters, to measure natural gas flow. In June 1998, the American Gas Association approved the use of multipath ultrasonic flowmeters for custody-transfer natural gas applications. Since that time, there has been a substantial increase in the use of these meters for natural gas measurement, especially for custody transfer.
Many technological improvements have been made in ultrasonic flowmeters over the past 10 years. Because of improvements in electronic processing technology, transit-time meters are better able to handle fluids that are not completely clean. These improvements have also increased the accuracy of ultrasonic meters, which has led to broader use of these meters in a wider variety of conditions. Transit-time ultrasonic meters can now handle many applications that previously only Doppler ultrasonic meters could reliably be used in.
Ultrasonic flowmeters have some distinct advantages over other flowmeter technologies. Unlike Coriolis meters, ultrasonic flowmeters do very well in large pipe sizes. Size can actually be an advantage for ultrasonic flowmeters, since larger pipes have more room for the ultrasonic signal to cross. Ultrasonic flowmeters have an advantage over magnetic flowmeters in that they can be used to measure the flow of nonconductive liquids, gases, and steam. Ultrasonic flowmeters can meter low flows better than vortex meters. Unlike traditional technology meters, ultrasonic meters are non-intrusive.
One of the barriers to the use of ultrasonic flowmeters to measure natural gas flow has been the issue of meter calibration. Until 1999, there was no easily available calibration facility in the United States. In many cases, users wishing to have their meters calibrated had to send them to Europe. However, more calibration facilities are becoming available.
In 1999, Colorado Engineering Experiment Station Inc. (CEESI) opened its natural gas calibration facility in Iowa. CEESI can handle line sizes from under four inches into the 30 to 36 inch range. Southwest Research Institute (SWRI) in Austin, Texas, is another facility that is capable of performing calibrations, although they cannot easily calibrate ultrasonic flowmeters larger than those in the 16 to 20 inch range. Users in the United States and Canada now have more options for avoiding the costs and delays of sending their meters to Europe.
Since March 2010, the availability of NMi Euroloop's new facility in Rotterdam, the Netherlands, has significantly increased the flow calibration capability available in Europe. NMi Euroloop also calibrates meters from the Middle East and other regions of the world. Another choice is VSL (Van Swinden Laboratories), located in Delft, the Netherlands. One of its main tasks is to develop and maintain the national measurement standards, by commission of the Dutch Government. In addition, the organization maintains both gas and liquid flowmeter calibration facilities. VSL is also building a liquefied natural gas (LNG) flow calibration facility that is scheduled to open in Rotterdam, the Netherlands, in 2016.
This 606-page study, The World Market for Gas Flow Measurement, 3rd Edition (http://www.gasflows.com), analyzes the world market for flowmeters used for gas flow measurement. It includes a technology analysis, 2014 market size and market share data, and provides in-depth segmentation of the market by various product and geographic categories. It also includes detailed market growth projections through 2019 for all types of gas flowmeters.
According to Dr. Jesse Yoder, president of Flow Research:
"Two major factors in the growth in the ultrasonic gas flowmeter market have been the development of multipath flowmeters that deliver high accuracy, together with industry approvals of this meter for custody transfer applications. Ultrasonic meters compete with turbine and differential pressure meters in the fast-growing market for measuring custody transfer of natural gas in natural gas pipelines. Many of these pipelines exceed 20 inches in diameter, and multipath ultrasonic meters meet the high accuracy specifications required for these applications. Unlike differential pressure and turbine meters, they are non-intrusive, and they can measure a wide range of flowrates. Natural gas is increasingly seen as a cleaner alternative to petroleum liquids, and applications for natural gas flow measurement are continuing to grow. We see a bright future for ultrasonic flowmeters in natural gas flow measurement."
About Flow Research
Flow Research, with headquarters in Wakefield, Massachusetts, is the only independent market research company whose primary mission is to research flowmeter and other instrumentation products and markets worldwide. Flow Research has years of experience in doing both off-the-shelf studies and custom work. Published studies can be purchased by anyone interested in the topics. These studies are developed through interviews with suppliers, distributors, and end-users, and are presented in a clear and consistent manner. Topics include all of the flowmeter technologies – both new and traditional – as well as temperature sensors, temperature transmitters, level products, and pressure transmitters.
A growing area of interest – especially related to custody transfer – is flowmeter calibration. Flow Research has recently completed two studies, one on gas and one on liquid, of flow calibration facilities and markets (http://www.flowcalibration.org).
The company also focuses on the energy industries, especially on oil and gas production and measurement. Special topics include custody transfer, multiphase measurement, and liquefied natural gas (LNG). A series of quarterly reports called the Worldflow Monitoring Service provides regular updates on both the flowmeter markets and the energy industries (http://www.worldflow.com).
For more information, visit http://www.flowresearch.com or call +1 781-245-3200.