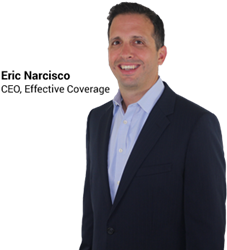 Over half of the renters in Pennsylvania are uninsured, even as the number of renters in PA grows.
Albany, NY (PRWEB) March 28, 2016
Effective Coverage, the fastest growing national provider of renters insurance, today launched a mobile platform designed to offer unprecedented access to top-rated renters insurance carriers in Pennsylvania. From within the new platform, renters can instantly find, quote, and buy insurance at the moment they sign their leases. Anyone, whether they're standing in the leasing office or sitting in a car, can immediately get the protection of renters insurance in just minutes and expert advice from agents is available from within the platform.
The number of renters in PA continues to grow, and not all of them live in apartments! Single-family homes are being purchased in bulk by large REITs and held for rental with increasing frequency across the state. A study conducted by Effective Coverage and ORC International found that over half of these renters lack renters insurance. In part, this is due to the fact that insurance products and services have been difficult for renters to gain access to. The number of uninsured renters is also impacted by several common misconceptions. Many people believe that renters insurance in Pennsylvania is too expensive, too complicated, too difficult, too time-consuming, or simply unnecessary either because they believe their landlord's insurance provides coverage (it doesn't!) or that they don't own anything worth insuring. Effective Coverage has addressed these common renters insurance misconceptions, as well. With the launch of the new mobile PA renters insurance platform, policies are affordable, easy, and can be purchased in under one minute.
"I've experienced the financial and personal pain of fire damage while uninsured. MY mission with Effective Coverage is to prevent that horrible situation from happening to anyone ever again," said Eric Narcisco, founder and CEO of Effective Coverage. "Our mobile renters insurance site, backed by top-rated insurance carriers, goes a long way to helping people see how easy and inexpensive it is to get the coverage they need to protect their families and livelihoods."
The Effective Coverage mobile renters insurance site currently serves the over 2,500 cities, boroughs, and townships in the Keystone State, from Erie to Scranton and Wilkes-Barre, from Philadelphia to Pittsburgh, and across the state. Access to renters insurance has often been limited in areas like Lewistown and the suburbs of State College, but now those renters can buy policies easily.
Through the new mobile platform, Effective Coverage customers can learn about renters insurance, determine the best coverage options, and then purchase policies in just minutes. If needed, they can also directly contact a licensed Effective Coverage insurance agent through the platform to help guide them to the right coverage at the best available price.
"Too many people are at risk today because they believe that renters insurance is complicated, time-consuming, expensive, or duplicative of their landlord's coverage, but there's just no good reason not to protect your family," added Narcisco. "By making the process so fast and easy, we give people peace of mind that they can quickly restore their lives after catastrophes such as fires, explosions, vandalism, or theft."