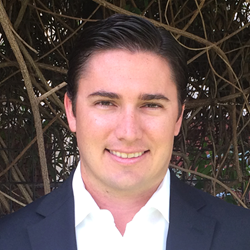 ...Agile has been built from the ground up based on uncompromising best practices in fabrication, installation and operations, governed by customer-focused and values-based management principles I personally hold dear...
Midland, TX (PRWEB) March 30, 2016
Agile Process Solutions, LLC, in its focused bid for market share in the conventional midstream oil & gas treating sector, has hired industry veteran James Rodgers as Business Development Director. Rodgers is already working to increase outreach and relationship with key industry producers, and his alliance with Agile comes at a time the company has formally packaged its one-of-a-kind "best practices" business model for client consumption, Agile's ONEofONE System.
Agile may be one of the best kept secrets in the conventional midstream gas treating business, but "that's not the most profitable quality for someone in our business, and it's about to change dramatically," says Paul Morrow, Agile president. While Agile has put substantial resources towards completing its new modern production facilities, and is officially introducing the Agile brand at this year's GPA Convention in New Orleans, Morrow speaks specifically of the company's recent addition of James Rodgers as its public face, process solutions specialist and director of business development.
James Rodgers is from Houston, Texas and for the last decade has been successfully engaged in all facets of oil & gas processing and treating with a strong focus on business ethics and building the most appropriate and effective solutions for his customers. After stints at Zephyr Gas Services and IMAGE Custom Engineering Solutions, Rodgers worked since 2013 for Norwood S & S as Vice-President of Business Development. Over his career, Rodgers' experience with business development, technical sales, engineering & design, supply chain, operations and financial management have made him a valuable addition to the Agile Process Solutions team.
James' clients and employers have directly benefited from his client-centric approach. By focusing on business model optimization, a benefit-based sales approach and operational process improvements Rodgers crafts win-win solutions and relationships that are forged to last. With an emphasis of Rodgers' consultative-based selling approach and his experience translating business models into a clear client focused benefit statement, James has had proven success in expanding market share where competitors are established market leaders.
Rodgers' addition as a key team member comes at the perfect moment for Agile Process Solutions, and company leaders are excited and inspired to fully leverage James' unique abilities in transforming and expanding the company's outreach initiatives, and client relationships, on an ongoing basis. Rodgers will take point introducing Agile's ONEofONE System, a formal process of client/project assessment and refinement based on over 30 years' worth of best practices integration with business culture, operations and client services. The company's ONEofONE System is the process client teams need to walk the CAPEX-OPEX tightrope effectively, maximizing project fiscal targets and parameters.
According to Agile President Paul Morrow, "We are as interested in our next project as the next guy, and excited for any opportunity to prove what a difference a customer-focused management strategy and culture can make to a project. But Agile is not simply looking for it's next project. We are most interested in developing longer-term working relationships with clients who want to benefit from the cumulative advantages that only a company with full in-house production capability and a values-based management system can provide, and James is going to be our catalyst for doing just that."
Agile Process Solutions will be sponsoring this year's GPA Convention in New Orleans, and convention attendees interested in oil & gas treatment solutions will be able to meet personally with James Rodgers, or with Agile president Paul Morrow or vice-president Nader Khaki. After the show, Agile will execute an ongoing client services campaign with Rodgers at the helm, introducing its ONEofONE System, and utilizing its new Corporate Executive Lounge for traveling oil & gas executives touring its recently expanded modern production facility in Midland.
Rodgers said, "The fact that Agile has been built from the ground up based on uncompromising best practices in fabrication, installation and operations, governed by customer-focused and values-based management principles I personally hold dear, tells me this is a partnership that will not only last, but one that will provide the industry with access to a rock-solid, long-term oil and gas treating solution that has been built specifically to meet the demands of today's market. This is the perfect match-up and I am excited about the future of Agile Process Solutions and what we can do for our clients. The sky is the limit."
Agile Process Solutions, LLC, in collaboration with Morrow Renewables, LLC, offers natural gas producers and midstream operators process design, fabrication, construction and start-up for custom and stock oil and gas processing plants and equipment, with options for contract treating. Specializing in natural gas and oil facilities including amine treatment plants up to 2000 GPM, the company also provides crude oil stabilizers, TEG (glycol) dehydration units, physical solvent treating and NGL recovery (dewpoint control) and fractionation. Agile's ownership has over 100 years' combined experience in plant design and LNG plant manufacturing. The company operates a private business complex in Midland, Texas.