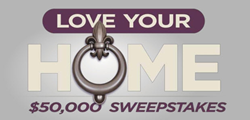 Fort Lauderdale, FL (PRWEB) March 29, 2016
Berkshire Hathaway HomeServices, part of the HSF Affiliates LLC family of real estate brokerage franchise networks, and Berkshire Hathaway HomeServices Florida Realty have launched a new national advertising campaign and consumer sweepstakes.
The multi-media campaign, produced by BBDO Minneapolis, is called "Moving" and positions Berkshire Hathaway HomeServices as the smart, stable alliance in a world where everything is shifting. Through a series of vignettes, the TV spot demonstrates consumers' ever-changing lives and how the brand's agents are a grounding force in all the movement.
"Our message captures life's transitions and the sound guidance our agents provide in the decisions of homeownership," said Gino Blefari, CEO of HSF Affiliates. "When the time comes to buy and sell homes, people need that reliable, stable alliance—a Berkshire Hathaway HomeServices sales professional."
The campaign casts a variety of people moving through the stages of life as they marry, buy first homes, raise families, entertain friends, move up, move down and move on. "'Moving' shows that Berkshire Hathaway HomeServices will be with you at every step along life's path," said Stephen Phillips, network president. "As always, Berkshire Hathaway HomeServices agents are 'Good to Know' and great to work with."
Advertisements launched March 7 with 30- and 15-second spots airing on HGTV, one of the top networks with familiar programming such as Love It or List It, Fixer Upper, Rehab Addict, House Hunters and Property Brothers. The campaign will be supported on Scripps Network digital channels such as HGTV, DIY Network, Food Network, Cooking Channel, Travel Channel and Great American Country.
As part of the campaign, Berkshire Hathaway HomeServices will sponsor HGTV's popular Love It or List It show featuring interior designer Hilary Farr and real estate agent David Visentin. The show's hosts will appear in vignettes featuring "Good to Know" home design and renovation tips that will appear on HGTV and its digital properties.
Berkshire Hathaway HomeServices will also initiate the Love Your Home Sweepstakes promising a $50,000 grand prize or one of a dozen $2,500 weekly prizes. From March 28 through June 17, viewers simply register at the http://www.LoveYourHomeSweeps.com site for a chance to win.
"We'd love to see the Berkshire Hathaway HomeServices $50,000 Sweepstakes grand prize winner come from Florida," said Rei L. Mesa, President, Chief Executive Officer, Berkshire Hathaway HomeServices Florida Realty." "We urge our clients and local residents to log on to http://www.LoveYourHomeSweeps.com and register."
This is Berkshire Hathaway HomeServices' second consumer sweepstakes. Last year's contest set one of HGTV's highest totals for consumer registrations. "HGTV and the Scripps Network are incredibly popular among our target audiences and everyone loves Love It or List It," said Kerry Donovan, vice president for Marketing for Berkshire Hathaway HomeServices. "We're excited for what we believe will be another great campaign and consumer sweepstakes. With more prize winners comes more fun and consumer engagement with our brand."
Berkshire Hathaway HomeServices Florida Realty serves 18 counties throughout Florida and more than 1,750 sales professionals. The full-service brokerage is a wholly owned subsidiary of WCI Communities, Inc. It is a franchise member of Berkshire Hathaway HomeServices. Berkshire Hathaway HomeServices Florida Realty is ranked fifth in the Berkshire Hathaway HomeServices network and is the overall No. 1 fundraiser for The Sunshine Kids Foundation, having generated more than $3.15 million since 2001.
Berkshire Hathaway HomeServices, based in Irvine, CA, is a real estate brokerage network built for a new era in residential real estate. The network, among the few organizations entrusted to use the world-renowned Berkshire Hathaway name, brings to the real estate market a definitive mark of trust, integrity, stability and longevity. Visit http://www.berkshirehathawayhs.com for details.
Irvine, CA-based HSF Affiliates LLC operates Berkshire Hathaway HomeServices, Prudential Real Estate and Real Living Real Estate franchise networks. The company is a joint venture of which HomeServices of America, Inc., the nation's second-largest, full-service residential brokerage firm, is a majority owner. HomeServices of America is an affiliate of world-renowned Berkshire Hathaway Inc.
Prudential, the Prudential logo and the Rock symbol are service marks of Prudential Financial, Inc. and its related entities, and are used under license with no other affiliation with Prudential.