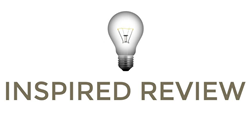 We have made significant investments to innovate and disrupt the eDiscovery Industry on a much larger scale and improve the customer experience with our novel approaches to Document Review
New York, NY (PRWEB) March 28, 2016
Inspired Review today announced that it's Technology Assisted Review (TAR) Service was awarded a first-place status in the 2016 "Best of The National Law Journal" report, the fifth annual reader's choice rankings of the nation's top legal vendors. At the same time, Inspired Review's Managed Document Review Service was voted Top 3 in the Nation.
"This recognition is especially noteworthy because it comes directly from the end users of our services," said Michael Dalewitz, Founder and Chief Executive Officer. "We have made significant investments to innovate and disrupt the eDiscovery Industry on a much larger scale and improve the customer experience with our novel approaches to Document Review; it is validation that we are creating workflows that help our customers manage their cases more effectively and more efficiently."
"Best of The National Law Journal" Readers Rankings ask readers to cast votes for vendors in various categories for the best providers of services, products or education to U.S. law firms. For each category, the winners were ranked by popularity among peers – the choice with the most votes won.
Inspired Review's Technology Assisted Review (TAR) Achievements and Workflow's are some of the most documented in the Legal Industry. Karl Schieneman, President of Inspired Review's Consulting Services, was the Predictive Coding Expert in Global Aerospace, the Nation's 1st Successful Predictive Coding Case and served as Special Master in the highly acclaimed, Garlock Asbestos Litigation, which utilized advanced methods to improve quality, and saved over a million dollars of traditional linear review.
Earlier this year, Inspired Review was voted the #1 US Based Managed Document Review Service by the New York Law Journal and now has continued to receive accolades and acknowledgement with this 2016 National Law Journal award. Inspired Review's ability to deliver fast, accurate and low-cost Managed Review is attributable to their proprietary document review testing application and metrics tracking system analyzing precision, recall and efficiency. As performance is tracked at every stage of the review, Inspired Review is able to reward and incentivize top-tier review attorneys with better pay for producing better results at higher speeds. Inspired Review's efficiencies with better teams combined with advanced workflows and technology, allowing them to enhance the Quality Control Process and provide further Risk Mitigation in the Document Review Stage of Discovery.
From data technology products and banking services to law firm marketing and legal research, the "Best of The National Law Journal" rankings showcases the top vendors and law schools, providing lawyers and legal professionals with insights into the preferred providers in today's legal market. To view the special report, please go to http://www.nlj.com.
About Inspired Review:
Inspired Review is the most groundbreaking document review firm in the industry up to date. The firm prides itself on it's Quality Control and Fixed-Price Per Document Model created by highly successful executive and recognized legal expert, CEO, Michael Dalewitz, Esq., as well its Remote Document Review and TAR Expertise, led by renowned expert, President, Karl Schieneman, Esq. Creating aligned incentives with the attorneys performing review, the corporate client, the law firm and the vendor, Inspired Review has created a predictable, low-cost model that can rival all US based cost structures, and even offshore. With statistically validated quality control, developed in-depth validation and targeted search methodologies and integrity, Inspired Review ensures the defensibility of your review and minimizes any risk of error. Inspired Review is also very concerned with igniting change in the world by giving back. A percentage of all the company's profits are donated to a monthly sponsored charity.