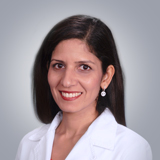 We worked 11 hours, helping one patient after another get out of pain.
Atlanta, GA (PRWEB) March 28, 2016
Coast Dental Perimeter general dentist Suvidha Sachdeva, DDS, is used to being busy at her dental office at 1100 Hammond Drive in Atlanta, Georgia, but nothing prepared her for the sight that greeted her when she volunteered for a dental mission trip to Guatemala.
"The first day we opened, there were 70 people already waiting in line. We worked 11 hours, helping one patient after another get out of pain," Dr. Sachdeva said.
Dr. Sachdeva was part of a team of about 20 international dentists who journeyed to Xela, a city located about five hours away from Guatemala City, to provide free dental care late last year. Dentists from the United States, Canada, Dubai, Australia, and other countries donated their time and expertise to treat more than 800 people during the four-day dental camp.
"It was definitely a gratifying experience to take care of the needs of the wonderful people of Xela who could not afford regular dental care," said Dr. Sachdeva, who has been helping people smile since 2001. "Most of them had severe dental decay and needed extractions. Once we got them out of pain, they were so happy. One of my patients came back the next day with a basket of fruit from her garden as a thank you."
Dr. Sachdeva learned a little Spanish so that she could speak to her patients; she is also fluent in English, Hindi, and Punjabi. She holds two dental degrees: she earned a Doctorate of Dental Surgery at University of Illinois in Chicago and a Bachelor of Dental Surgery degree in India. She is a member of the Academy of General Dentistry, and stays current with the latest advances in dental technology by attending various training courses.
Dr. Sachdeva provides family dental services at Coast Dental Perimeter, which makes it convenient for adults, teenagers, and children as young as five years old to receive their dental care in one place. Dr. Sachdeva provides comprehensive dental exams, fillings, root canal treatments, crowns and bridges, complete and partial dentures, teeth whitening, extractions and emergency dental services to her patients. For appointments or for more information, call (770) 399-9300 or visit CoastDental.com/Perimeter.
# # #
About Coast Dental
Coast Dental of Georgia, P.C., with its professional affiliations, is one of the largest providers of general dentistry and specialty care in the United States with affiliated practices operating as Coast Dental and SmileCare in Florida, Georgia, California, Nevada and Texas. Coast Dental offers family dentistry services at all of its locations, plus many offices offer orthodontics, oral surgery, endodontics, periodontics, and pediatric dentistry. Coast Dental Services, LLC is a privately-held practice management company that provides comprehensive, non-clinical business and administrative services to its affiliated practices. For more information, visit CoastDental.com.