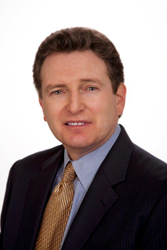 There's no shortage of buyers who are more than happy to pay cash for discounted goods.
Fair Lawn, New Jersey (PRWEB) April 26, 2016
The upcoming BevOps Fleet Summit Conference being held May 10 – 13, 2016 at the Red Rock Resort and Casino in Las Vegas will feature Barry Brandman, CEO of Danbee Investigations. His presentation, "Protecting Against Internal Theft: Lessons Learned from a Professional Investigator", will explain how individual theft and collusion occurs in the beverage industry and which security controls are not effective at stopping it. Attendees will also learn how to recognize the "red flags" that accompany these illegal activities, as well as tried and proven asset protection strategies.
"We have been conducting investigations for beer, wine and spirits distributors for over 30 years and have seen every form of white and blue collar crime imaginable", explained Barry Brandman." Internal theft can be a costly problem because of the value of the product. There's no shortage of buyers who are more than happy to pay cash for discounted goods."
"I will be referencing actual investigations from our confidential case files, including showing covert video footage, to illustrate how dishonest employees easily circumvent company safeguards. Many of these thefts had been going undetected for months and even years before we exposed them. By exposing and eliminating these problems, the distributors have been able to operate more profitably".
ABOUT BARRY BRANDMAN:
Barry Brandman is the President of Danbee Investigations, a highly respected organization that provides investigative and security consulting services to hundreds of companies throughout the country, including many distributors and producers of beer, wine, spirits and non-alcoholic beverages.
He has been a guest speaker for the National Beer Wholesalers Association, the Council of Supply Chain Management Professionals, the International Association of Refrigerated Warehouses, Food Distributors International, the International Warehouse Logistics Association, the Warehousing Education and Research Council and the U.S. Department of Homeland Security.
Barry is the author of The Executive's Guide to Business Security. He has appeared on network television and has been interviewed by national publications such as USA Today and Forbes.
ABOUT DANBEE INVESTIGATIONS:
Danbee Investigations, headquartered in Fair Lawn, NJ, (http://www.danbeeinvestigations.com) is one of the most respected names in corporate security, providing investigative and consulting services, including undercover operations, vulnerability assessments, C-TPAT certification services, an employee Hotline program, security auditing and training. Their clients include Fortune 100 corporations as well as privately held companies and law firms domestically and internationally.