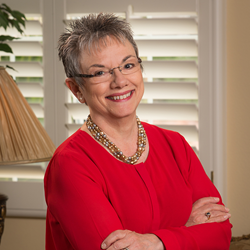 Music educators are a top priority for Yamaha, and the addition of a world-class educator like Marcia to our team is a natural – and critical – evolution of our education initiatives," said Garth Gilman, Yamaha.
BUENA PARK, Calif. (PRWEB) March 31, 2016
Yamaha Corporation of America (YCA) announced today that Marcia Neel has been appointed as the company's senior director of education.
Neel, a 30-year music industry veteran, will work with Director of Artist Relations and Education John Wittmann and the company's existing education department on initiatives targeted at music educators in both private and institutional settings.
"Music educators are a top priority for Yamaha, and the addition of a world-class educator like Marcia to our team is a natural – and critical – evolution of our education initiatives," said Garth Gilman, vice president and general manager of the Yamaha Band & Orchestral division. "Her unwavering dedication to making music education accessible to all students echoes our own values and mission. We are thrilled to call her part of our team."
Neel brings a wealth of knowledge built on a lifetime of pioneering programs for diverse student bodies and communities, and has a similar depth of experience in advocating for changes at the legislative level. For 36 years, she served in public school music education in Connecticut, Ohio, Massachusetts and, most notably, in Clark County School District (CCSD) in Nevada, the fifth largest district in the country with more than 300,000 students. During her 13-year tenure as supervisor of the secondary music education program at CCSD, more than 100,000 enrollees participated in secondary fine and performing arts programs. In 2002, she launched CCSD's standards-based mariachi program, which grew from 250 students and four instructors to 5,000 enrollees and 28 full-time licensed mariachi educators today.
In addition to her creative approach to music curriculum and music program development, Neel is known for advocating for legislative reform for music education. With the passage of the Every Student Succeeds Act (ESSA) in December 2015, the need to provide all students with access to a well-rounded education is critical. Music programs play a crucial role in student success and Yamaha is dedicated to supporting music educators in this effort.
"The Yamaha commitment to music education is second to none and it is much appreciated by educators, administrators, parents and music students – people I have worked with, down in the trenches, for over three decades," said Neel. "The future is bright for music education, but we need to carefully navigate the waters to ensure that music programs are sustainable. The foundation of every program must be proper planning for funding, staffing and support not only for this year and next year, but also well into the future. Our goal is to ensure that music programs are not only kept alive, but are guaranteed to thrive."
Neel will continue in her role as president of Music Education Consultants, Inc., a consortium of music education professionals who foster the growth and breadth of school-based music education programs. She has also been a member of the Supportmusic.com Steering Committee and an educational advisor to The Music Achievement Council (MAC), a 501(c)(6) non-profit corporation that provides professional development for educators to reach and serve more music students.
Additional information about Yamaha music education initiatives is available at http://4wrd.it/YAMAHAEDUCATION.
-END-
About Yamaha
Yamaha Corporation of America (YCA) is one of the largest subsidiaries of Yamaha Corporation, Japan and offers a full line of award-winning musical instruments, sound reinforcement, commercial installation and home entertainment products to the U.S. market. Products include: Yamaha acoustic, digital and hybrid pianos, portable keyboards, guitars, acoustic and electronic drums, band and orchestral instruments, marching percussion products, synthesizers, professional digital and analog audio equipment, Steinberg recording products and NEXO commercial audio products, as well as AV receivers, amplifiers, MusicCast wireless multiroom audio systems, Blu-ray/CD players, earphones, headphones, home-theater-in-a-box systems, sound bars and its exclusive line of Digital Sound Projectors. YCA markets innovative, finely crafted technology and entertainment products and musical instruments targeted to the hobbyist, education, worship, music, professional audio installation and consumer markets.