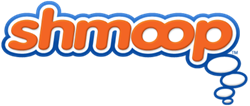 Mountain View, California (PRWEB) March 29, 2016
For a long time, the SAT® exam was the elder statesman and the kingmaker of the standardized test biz. Some folks looked down on the ACT® exam because it tested achievement (what students actually learn in school) instead of aptitude (students' ability to puzzle out more advanced concepts). But opinions are a-changin', and the ACT has since overtaken the SAT as top dog.
Even folks who don't think standardized tests are valuable in terms of determining college preparedness have to admit: these suckers aren't going anywhere. That's why Shmoop (http://www.shmoop.com), a digital publisher known for its award-winning Test Prep and certified Online Courses, is offering a complete suite of ACT prep products. Students have their choice between a test prep guide and a crash course, both of which include in-depth review, hundreds of drills with accompanying answer explanations and videos, and multiple full-length practice exams. Not one to leave teachers in the dust, Shmoop also provides a corresponding teacher guide that organizes the prep into 4- or 14-week sessions.
And Shmoop has proven results: Indio High School, in Indio, California, increased their average ACT scores after implementing Shmoop, with the percentage of students scoring above the national average skyrocketing from 61% to 80% over the course of just two years. For those who prefer their Shmoop with a pinch of salt, look to Utah. Every student in Utah has access to Shmoop's ACT prep, and in 2014, after implementing Shmoop, Utah had the nation's highest ACT scores compared to other states where every student takes the exam.
That's the hard data, but what about the feels? Well, teachers from California, Texas, Louisiana, and everywhere in between have shared the love. Mark Houchin from Lucia Mar USD in California uses the ACT prep with his AVID students to "get them ready for those admissions exams" and calls Shmoop a "one-stop shop for all things academic." Jin Pesqueda from Austin ISD in Texas adds that the ACT prep "is a refreshing way to do the same things in a fresh and fun way." And first time teachers like Jaime Mackey from St. Tammany Parish, Louisiana, appreciate the products as they craft their first-ever ACT courses.
Like with any standardized test, there are clear achievement gaps on the ACT exam. Shmoop's goal? To level the playing field. That's why they offer a version of the prep in Spanish so that English Language Learners aren't at a disadvantage. With an affordable monthly subscription, users can access any and all of Shmoop's test prep and online courses. Or, by contacting sales(at)shmoop(dot)com, schools and districts can get bulk discounts, giving every student access for a fraction of the price of other options on the market.
About Shmoop
Shmoop offers hundreds of thousands of pages of original content. Their Online Courses, Test Prep, Teaching Guides, Learning Guides, and interactive Study Tools are written by teachers and experts and balance a teen-friendly, approachable style with academically rigorous concepts. Shmoop sees 13 million unique visitors a month across desktop and mobile. The company has won numerous awards from EdTech Digest, Tech & Learning, and the Association of Educational Publishers. Launched in 2008, Shmoop makes the magic happen from a labradoodle-patrolled office in Mountain View, California.
ACT is a federally registered trademark of ACT, Inc. Shmoop University is not affiliated with or endorsed by ACT, Inc.
SAT is a registered trademark of the College Board, which was not involved in the production of, and does not endorse, this product.