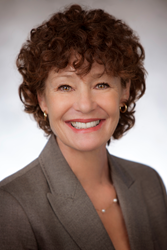 (PRWEB) March 28, 2016
Susan Poulin, a licensed real estate agent in the Salt Lake City, Utah, market, has joined the prestigious Haute Residence Real Estate Network.
The Haute Residence Real Estate Network of Hauteresidence.com, affiliated with luxury lifestyle publication Haute Living, is proud to recognize Susan Poulin as a prominent real estate professional and the network's newest partner.
Designed as a partnership-driven luxury real estate portal, Haute Residence connects its affluent readers with top real estate professionals, while offering the latest in real estate news, showcasing the world's most extraordinary residences on the market and sharing expert advice from its knowledgeable and experienced real estate partners.
The invitation-only luxury real estate network, which partners with just one agent in every market, unites a distinguished collective of leading real estate agents and brokers and highlights the most extravagant properties in leading markets around the globe for affluent buyers, sellers, and real estate enthusiasts.
HauteResidence.com has grown to be the number one news source for luxury listings, high-end residential developments, celebrity real estate, and more.
Access all of this information and more by visiting: http://www.hauteresidence.com
About Susan Poulin:
With more than 25 successful years in the real estate industry, Susan Poulin has unparalleled insight when meeting client needs and focusing on their real estate preferences. Building on experience and delivering results, Poulin has emerged as the top-ranking agent in the Summit Sotheby's International Realty – Salt Lake office. She consistently leads in volume and sales, which she accomplishes through her passion and commitment to treat each transaction with the same dedication, attention, and importance, from a first-time homebuyer, to clients scaling up or downsizing, to luxury estate transactions. She was recently recognized as the Salt Lake Board of Realtors 2014 "Salesperson of the Year," and as a Summit Sothebys International Realty Salt Lake "Top Tier" agent. Poulin attributes all her awards to the broad spectrum of incredible clients that she has been privileged to serve.
With her exceptional market knowledge and success, she brings a welcoming warmth in her personalized services, a strength in her negotiating skills, and always a priority for her clients' best interests with her results-driven approach. Buyers and sellers can attest to benefiting from Poulin's ability to solve problems and remove obstacles in the process. As a valued client, you will be provided with the best data and tools available, invaluable real-time knowledge of the constantly changing market, and a dedicated, proven partner in meeting your real estate needs and dreams.
It is obvious that Poulin values and prioritizes each and every client, and her success stems from her high level of determination, responsiveness, and enthusiasm for every transaction, from beginning to end. Her confidence, expertise, and positivity make her the perfect agent for your real estate goals.
Originally from the Chicago area, Poulin moved to Salt Lake almost 40 years ago to surround herself and live and play in the beautiful Utah mountains. When she isn't working, she enjoys everything from skiing, hiking, and biking with friends, to spending time with her wonderful husband Patrick, amazing daughter Kelly, and her two mischievous Wheaten Terriers.
To learn more, visit Susan Poulin's Haute Residence profile: http://www.hauteresidence.com/member/susan-poulin