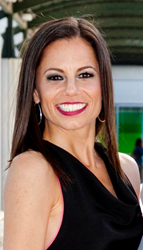 (PRWEB) March 29, 2016
Heather Cox, a licensed real estate agent in the District 5K, Eureka Valley/Dolores Heights, San Francisco, California, market, has joined the prestigious Haute Residence Real Estate Network.
The Haute Residence Real Estate Network (Hauteresidence.com), affiliated with luxury lifestyle publication Haute Living, is proud to recognize Heather Cox as a prominent real estate professional and the network's newest partner. Haute Residence unites a distinguished collective of leading real estate agents and brokers, highlighting the most extravagant properties in leading markets around the globe for affluent buyers, sellers, and real estate enthusiasts.
About Heather Cox:
With over 10 years of experience in the Bay Area real estate industry, Heather Cox has cultivated her skills in working with individuals in what is one of the most significant and costly transactions in their lives. Cox understands this clearly and works with clients every step of the way to ensure that the escrow process is as seamless as possible. Whether homebuyers are seduced by the Victorians by which San Francisco is most known or by contemporary architectural styles, such as full service luxury high-rises and boutique lofts in SoMa, it is important to understand the challenges that any given property poses.
From October 2010 until March 2013, she worked with Byzantium Brokerage, one of the Bay Area's top luxury teams. During that time, the team closed $123 million in sales. In 2012, Byzantium Brokerage appeared as number 159 on The Wall Street Journal's Top 1,000 real estate professionals in the United States. As a crucial team member, Cox also gained insight into other Bay Area markets, such as Tiburon and Belvedere in Marin County.
Prior to her work with Byzantium, Cox entered real estate in 2003 as a transaction coordinator at Pacific Union's various branches in San Francisco. In this multitasking role, she provided a wide variety of solutions and services to agents, including managing and auditing files as well as reviewing and maintaining an updated list of mandated city and statewide disclosures and reports. She also liaised with agents, their clients, title companies, and Pacific Union's broker of record, which placed her in the unique position of navigating the multiple challenges that arose during the escrow process. She was instrumental in facilitating the closings of over 900 successful transactions. As such, she is well versed in all facets of the escrow process, and she understands the intricacies of the seemingly infinite documents associated with each transaction.
As a San Francisco homeowner since 2006, Cox previously served as president of her homeowner's association. As such, she is familiar with the politics of condo associations and can provide guidance on complicated HOA matters.
The city of San Francisco as well as its real estate are Cox's passions and what she is most knowledgeable about. She is eager to share those passions and that knowledge with her clients, whether they are selling, buying, or just contemplating; whether they have a child or a pet and wonder which neighborhood would be most appropriate; or whether they like to frequent restaurants offering obscure ethnic cuisine, state-of-the-art night clubs, bars known for their esoteric mixology, prized coffee shops with top-of-the-line roasts, parks that host Chihuahua cha chas, or the lesser-known avant-garde galleries and performance spaces. Cox will explore any and all possibilities with her clients.
To learn more, visit Heather Cox's Haute Residence profile: http://www.hauteresidence.com/member/heather-cox
About Haute Residence Real Estate Network:
The Haute Residence Real Estate Network (Hauteresidence.com) offers readers the most prominent directory of experienced realtors, brokers and luxury listings and has grown to be the number one source for real estate news, residential developments, celebrity real estate news and more. Seeking an experienced interior designer? Hauteresidence.com is also home to Haute Design Network, a collective of celebrated interior designers that will help you decorate your new home or stage an active listing.
Access all of this information and more by visiting: http://www.hauteresidence.com