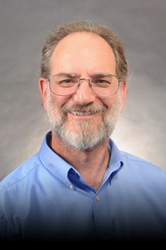 It forces us to really distill what we do down to the essence, and often brings up new ways to think about what we do...I am looking forward to this exciting interaction.
Phoenix, AZ (PRWEB) March 30, 2016
TEDxASU organizers announce world-renowned virology expert, Dr. Jacobs as speaker for April 23rd event.
TEDxASU organizers announced renowned researcher, Dr. Betram Jacobs as speaker for the first Arizona State University (ASU) TEDx event. Dr. Jacobs, PhD, is a professor of Virology and Director of the School of Life Sciences at Arizona State University. As a researcher at ASU's Biodesign Institute, his work focuses on developing a new vaccine for HIV — one that prevents infection or extends the lives of HIV patients.
Dr. Jacobs says it is exciting to talk to audiences who are not experts in the field of virology.
"It forces us to really distill what we do down to the essence, and often brings up new ways to think about what we do," says Dr. Jacobs. "I am looking forward to this exciting interaction."
Jacobs, is one of the world's foremost experts on a poxvirus called vaccinia, a cousin of the smallpox virus. He has genetically engineered vaccinia as a vehicle against a number of infectious agents, bioterrorism threats, cancer, and other viruses, including HIV.
Although public perception may be that viruses are something to avoid, Dr. Jacobs' research is telling a different story. His talk will focus on how viruses can be one of the greatest tools in medicine going into the future. The title of his TEDxASU talk is "Viruses: Infectious Medicine."
TEDxASU organizer Ammar Tanveer, who is studying virology at ASU, is extremely excited to have Dr. Jacobs as one of the key speakers at the event.
"As a future-virologist, I love the idea of having one of the world's foremost experts in virology speaking at the event," said Tanveer. "What excites me even more is that with this talk he will be trying to educate people on the reality of viruses in society. They have such a monumental potential in medicine and science, research in this area should be encouraged on all front and that is what Dr. Jacobs will be hoping to impart on his audience."
The TEDxASU event will be held Saturday, April 23, 2016 from 10am-2pm in the Marsten Theatre on Arizona State University's Tempe campus. Those interested in attending the event may find the most up-to-date information at http://tedxasu.com/ and by following the official event Facebook page at https://www.facebook.com/events/1667297800192432/permalink/1677739139148298/.
A web address for the online livestream of the event is expected to be announced in the upcoming weeks.
TEDx events are known for attracting speakers with some of the most innovative, progressive ideas. This event will feature six speakers from various disciplines who are all leaders in their respective fields. Other speakers announced are: author, speaker, entrepreneur, emergency medicine physician and lawyer, Dr. John Shufeldt and Arizona State University's Mary Lou Fulton College of Teacher Education and Leadership, Dr. Mari Koerner, PhD.
For media inquiries about TEDxASU, contact Melody Serafino at TEDxPR(at)ted(dot)com.
About TEDxASU
Arizona State University is the New American University, a model developed by ASU's President Michael Crow that re-conceptualizes the current standard of higher education. With this model, ASU seeks to be defined by the students it includes rather than excludes, its impact on the public good and its responsibility for the broader community. In this spirit of innovation, ASU brings together brilliant thinkers from a host of fields to discuss their groundbreaking research and ideas in TEDxASU. This eye-opening, half-day conference offers its attendees the opportunity to listen to individuals who have redefined their respective fields. It is our hope that participants will leave with the desire to become disruptive leaders in their corresponding disciplines"
About LeadershipYOU
The goal of LeadershipYOU is to help individuals have an amazing life. The project uses multiple media platforms including a book, website, and MOOC (Massive Open Online Course) to guide, and inspire, individuals on their journey to living a life in which they will find satisfaction and success. The LeadershipYOU project was created by author, speaker, entrepreneur, doctor, pilot Dr. John Shufeldt, MD, JD, MBA, FACEP, who shares inspirational and instructional stories not only from his own life, but also of other self-leaders. Using a variety of communication platforms, Dr. Shufeldt breaks down the leadership qualities and skills necessary for attaining one's most amazing future. You can find more information on LeadershipYOU at leadershipyou(dot)com.
About TEDx, x = independently organized event
In the spirit of ideas worth spreading, TEDx is a program of local, self-organized events that bring people together to share a TED-like experience. At a TEDx event, TED Talks video and live speakers combine to spark deep discussion and connection. These local, self-organized events are branded TEDx, where x = independently organized TED event. The TED Conference provides general guidance for the TEDx program, but individual TEDx events are self-organized. (Subject to certain rules and regulations.)
About TED
TED is a nonprofit organization devoted to Ideas Worth Spreading, usually in the form of short, powerful talks (18 minutes or fewer) delivered by today's leading thinkers and doers. Many of these talks are given at TED's annual conference in Vancouver, British Columbia, and made available, free, on TED.com. TED speakers have included Bill Gates, Jane Goodall, Elizabeth Gilbert, Sir Richard Branson, Nandan Nilekani, Philippe Starck, Ngozi Okonjo-Iweala, Sal Khan and Daniel Kahneman.