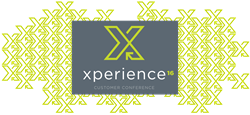 Associations and non-profits have the power to enrich lives, keep America competitive, prepare for the future and impact the global economy.
ST. PETERSBURG, FL (PRWEB) March 29, 2016
YourMembership (YM), a leading cloud-based software provider for associations and member-based organizations worldwide, is drawing more than 300 association and non-profit industry professionals to St. Petersburg, Florida for its annual customer conference, Xperience 2016. The event, beginning April 10, 2016, will take place over four days at the Vinoy Renaissance St. Petersburg Resort & Golf Club with a featured keynote by Alex Goldfayn, CEO of the Evangelist Marketing Institute and author of The Revenue Growth Habit.
"Associations and non-profits have the power to enrich lives, keep America competitive, prepare for the future and impact the global economy. Through everyday volunteer efforts, professional development and as advocates of standards, associations create a positive impact for industries and individuals around the world" said JP Guilbault, YourMembership's President and CEO. "We are pleased to showcase Florida and the St. Petersburg area for the third consecutive year and are fortunate to have Alex Goldfayn share his expertise in helping organizations grow and succeed".
Xperience 2016 brings hundreds of associations and non-profit professionals and leaders together to network, share best practices and learn about the latest trends in business and technology to help organizations engage members and advance their missions.
In addition to the keynote presentation by Alex Goldfayn, the event will include a general session presentation by Guilbault on YM's strategic direction in support of the industry, and a moderated panel discussion between Dan Gaertner, YM's Chief Product Officer, and Reggie Henry, CIO of ASAE on five shifts organizations need to be making today to succeed in a micro-moment driven world. Attendees will have the opportunity to attend one-on-one support labs and nearly 50 educational sessions that include:

Technology Trends and its Effects on Associations
Making it Count: Turning Industry Knowledge into a Global Education Program
Mobile Events: Winning the Generation Game
Big Impact, Micro Content: Innovative eLearning for Today's Professional
Top 25 Ideas to Turbo-Charge Your Association Revenue and Member Engagement
YM is known for leading the advancement of member-based technology, and Xperience 2016 will showcase that to the industry's leadership. Through this conference YM is making an impact within every area it touches, from driving tourism to St. Petersburg, to changing the way their customers do business.
To learn more, please visit http://www.Xperience2016.com or http://www.YourMembership.com
About YourMembership
YourMembership has emerged as the leading technology and revenue solutions company serving the member-organizing industry. YM's ecosystem of connected products include Association, Community and Learning Management Software, Career Centers, Media Solutions, and Mobile applications all designed to take member engagement to levels never imagined. Leveraging the power of a best-in-class outsourced sales force and dynamic data model, revenue and member experience is maximized through a highly personalized presentation of association store products, content, and recruitment and media advertising. YourMembership provides comprehensive membership solutions to over 4,300 customers in 32 countries with 20 million members served worldwide.