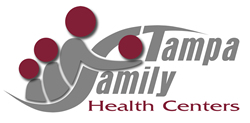 Tampa Family Health Center will serve nearly 100,000 patients this year, and we are excited about this unique partnership with Florida Hospital Tampa
(PRWEB) March 28, 2016
Tampa Family Health Centers (TFHC) is opening its newest health center facility at Florida Hospital Tampa. The opening of the 17th location will be marked by a ceremonial ribbon cutting and remarks by U.S. Rep. Kathy Castor, D. Fla., other elected officials and chief executive officers from both facilities. The event is scheduled to be held at Florida Hospital Tampa, 3100 E. Fletcher Ave., Thursday, March 31, 2016, at 10 a.m.
TFHC is one of the largest not-for-profit ambulatory care providers in Hillsborough County. Florida Hospital Tampa is one of Tampa's largest not-for-profit tertiary hospitals. The newly opened center will provide comprehensive health services including adult and pediatric medical care for acute and chronic illnesses.
"Tampa Family Health Center will serve nearly 100,000 patients this year, and we are excited about this unique partnership with Florida Hospital Tampa and; more importantly are excited to be able to expand our reach and increase that access to members of our community when and where they need us," says TFHC CEO Charles R. Bottoms.
This latest location is a joint effort between TFHC and Florida Hospital Tampa. It is located at Florida Hospital Tampa and is operated and managed by TFHC. The center features approximately 9,000 square feet of space, including 10 examination rooms and a pharmacy, which is scheduled to open in July. At full operational capacity, the center will create 19 new positions.
One of the primary objectives of opening the new health center is to provide underserved patients in the community with a medical home – emphasizing patient-centered, comprehensive, team-based coordinated, accessible care focused on quality and safety and delivering the right level of care in the appropriate environment. Tampa Family Health Centers accepts private insurances, Medicaid and Medicare coverages and provides income-based discounts for uninsured patients.
"Improving access to critical health care services available in our community is a top priority and we are honored to partner with Tampa Family Health and be in a position to provide the space needed for their new center," says Brian Adams, President and CEO, Florida Hospital Tampa.
Tampa Family Health Centers and Florida Hospital Tampa are leading the region in adopting a model that the health care industry considers "best practice" to collaborate in effort to find patients medical homes.
"The addition of the new Tampa Family Health Center helps us to demonstrate this vitally important partnership model to provide the right level of care in the right setting," says Dr. Wenzel Tirheimer, Emergency Room Medical Director of Florida Hospital Tampa.
The address for the new center is 3100 E. Fletcher Avenue, Tampa 33613 (located onsite at Florida Hospital Tampa, off of the Fletcher Avenue entrance). The center will be opened Monday-Friday 8 a.m. – 5 p.m.
About Tampa Family Health Centers
Tampa Family Health Centers (TFHC) is the second largest federally qualified health center in Florida. Since 1984, TFHC has been committed to its mission: to provide quality caring and accessible healthcare to a culturally diverse community. TFHC serves more than 93,000 patients per year, including 3,300 homeless residents, in 17 locations throughout Hillsborough County. No patient is ever turned away because of inability to pay. With nearly 600 team members, TFHC has a local economic impact of $65.6 million. Services include family medicine, pediatrics, internal medicine, dentistry, pharmacy, women's health, optometry, podiatry, behavioral health, nutrition, family planning, enabling services, radiology, and insurance eligibility assistance. For more information visit TampaFamilyHC.com and follow us on Facebook, Twitter and YouTube.
About Florida Hospital Tampa
Florida Hospital Tampa is a not-for-profit 517-bed tertiary hospital specializing in cardiovascular medicine, neuroscience, orthopedics, women's services, pediatrics, oncology, endocrinology, bariatrics, wound healing, sleep medicine and general surgery including minimally invasive and robotic-assisted procedures. Also located at Florida Hospital Tampa is the renowned Florida Hospital Pepin Heart Institute, a recognized leader in cardiovascular disease prevention, diagnosis, treatment and leading-edge research. Part of the Adventist Health System, Florida Hospital is a leading health network comprised of 22 hospitals throughout the state. For more information, visit http://www.FHTampa.org.