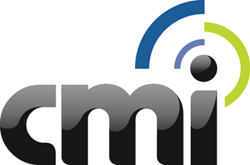 King of Prussia, PA (PRWEB) March 29, 2016
CMI, the nation's leading specialist healthcare media agency, has been acquired by WPP [NASDAQ: WPPGY], the world's largest marketing communications services group with billings of US$73 billion and revenues of US$19 billion.
CMI is the leading provider of media investment management and non-sales force promotional strategy, planning, customer insights and data solutions to the healthcare and life sciences industries. Clients include ten of the top 20 pharmaceutical advertisers in the United States, comprising 340 brands among 51 clients. CMI employs more than 210 people and is based in King of Prussia, PA, with offices in New York, Philadelphia, and Pennsauken, NJ. It was founded in 1989.
CMI will become part of GroupH, parent company for WPP's healthcare specialist companies. As part of the acquisition, Ogilvy CommonHealth Medical Media will become part of CMI, adding offices in Parsippany, NJ and Chapel Hill, NC.
"Joining WPP and adding the capabilities of Ogilvy CommonHealth Medical Media offers our combined clients, and the entire industry, the best-in-class healthcare media investment resource," said Stan Woodland, president and CEO of CMI and leading healthcare buying organization Compas, Inc. John Zweig, Chairman, Healthcare and Specialist Communications who oversees Group H at WPP, further commented, "As part of WPP, CMI not only creates the deepest capability in the industry, it delivers precision in audience targeting and the ability to assess return on media investment never before seen in the healthcare specialist industry. We are particularly impressed that CMI is recognized by its clients as an indispensable partner, something we strive to achieve with all of our companies."
CMI has been recognized as 2015 Company of the Year by PM360 magazine, named year over year as a top innovator by PharmaVOICE 100, and recognized for its corporate culture and positive workplace environment by SmartCEO and the Philadelphia Business Journal.
Contact: Carly Kuper, VP Corporate Communications, ckuper@cmicompas.com, 610 731 5409
About WPP
WPP is the world's largest communications services group with billings of US$73 billion and revenues of US$19 billion. Through its operating companies, the Group provides a comprehensive range of advertising and marketing services including advertising & media investment management; data investment management; public relations & public affairs; branding & identity; healthcare communications; direct, digital, promotion & relationship marketing and specialist communications. The company employs nearly 190,000 people (including associates and investments) in over 3,000 offices across 112 countries. For more information, visit http://www.wpp.com.
WPP was named Holding Company of the Year at the 2015 Cannes Lions International Festival of Creativity for the fifth year running. WPP was also named, for the fourth consecutive year, the World's Most Effective Holding Company in the 2015 Effie Effectiveness Index, which recognizes the effectiveness of marketing communications. In 2016 WPP was recognised by Warc 100 as the World's Top Holding Company (second year running).