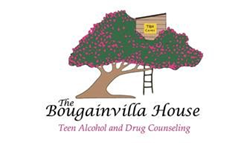 The MAP Recovery Network aligns with our mission to extend our treatment and support and not terminate treatment, this is important in order to assure successful recovery.", Cici Kelly, CEO, The Bougainvilla House.
Fort Lauderdale, FL (PRWEB) March 31, 2016
MAP Health Management, the administrator of The MAP Recovery Network, announced today that The Bougainvilla House has joined the Premier Outcomes-Driven Provider Network. The MAP Network is the preeminent, outcomes-driven alliance comprised of addiction treatment providers committed to extending the continuum of care for patients battling addiction, utilizing resources to track and apply outcomes data and demonstrating the efficacy of their treatment programs. The Recovery Network, launched in September 2015, has more than 70 members.
The behavioral health field is in transition and its reimbursement model is moving toward a pay-for-value system. By joining the MAP Recovery Network, The Bougainvilla House will more effectively navigate the changing reimbursement model and position itself as a quality provider who demonstrates their rates of treatment success with outcomes data. The Recovery Network establishes indicators for both patients and payers who want to see measurable rates of treatment success. MAP's technology platform allows Network members to capture and mobilize outcomes data through the telehealth component of its platform.
"At The Bougainvilla House, we specialize in outpatient drug and alcohol counseling to adolescents and teens", commented Cici Kelly, CEO. "Our programs are unique because we make it our policy to continue treatment if our clients have a temporary relapse or slide off the program. The MAP Recovery Network aligns with our mission to extend our treatment and support and not terminate treatment, this is important in order to assure successful recovery."
MAP's mission is to improve treatment outcomes for patients struggling with addictions and other behavioral health issues. "Outpatient treatment providers who work with adolescents and teens play a critical role in establishing a solid foundation of coping skills", stated Jacob Levenson, CEO of MAP Health Management. "Addiction does not discriminate and adolescents and teens can be particularly vulnerable to the ravages of this disease. We welcome The Bougainvilla House to the MAP Recovery Network".
The Bougainvilla House offers an array of evidenced-based addiction counseling and treatment services that begin with screening and assessment and continues through with its extended aftercare program. Membership in the MAP Recovery Network further distinguishes this quality outpatient program as thought-leaders and experts in their field. By utilizing the MAP software platform, The Bougainvilla House will have the latest technology at its fingertips in order to deliver quality treatment and demonstrate its rates of efficacy.
About The Bougainvilla House
The Bougainvilla House provides the highest quality substance abuse intervention and treatment services to adolescents and adult family members suffering misuse, abuse or addiction and to render services without regard, to race, sex, religion, sexual orientation, ethic or national origin. The staff is passionate about producing happy, productive members of the community and is committed to helping each client maintain long-term recovery.
Further information on The Bougainvilla House may be found at http://www.tbhcares.org.
The Bougainvilla House
1721 SE 4th Avenue
Fort Lauderdale, FL 33316
Admissions: 954-376-8848
About MAP Health Management, LLC
MAP Health Management is the industry leader in providing comprehensive outcome data, recovery support programs and revenue cycle management to addiction treatment providers across the country. Nationally recognized treatment facilities trust MAP to help them navigate and thrive in the new healthcare paradigm by utilizing the latest data-driven platform, including telehealth. MAP's dedicated team of research analysts, clinical directors, recovery advocates, technology professionals and billing experts work to improve patient outcomes, empower treatment providers with data, reduce costs and drive facility revenue. For more information, see http://www.ThisisMAP.com and http://www.MAPNetwork.com.