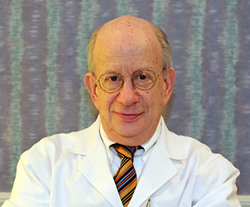 Blue Ash, OH (PRWEB) March 28, 2016
Patients interested in teeth whitening services or who need common dental treatments such as cavity preparation, gum disease treatment or frenectomies are now invited to receive laser dentistry in Blue Ash, OH from Dr. Laurence Schneider. Dr. Schneider utilizes the advanced BIOLASE WaterLase iPlus™ and BIOLSAE Epic™ lasers to provide comfortable and effective treatments for his patients.
Laser dentistry in Blue Ash, OH is one of the most requested types of treatments for common dental needs. Dr. Schneider is proud to utilize innovative and effective laser technology in his practice including the BIOLASE WaterLase iPlus™ laser and the BIOLASE Epic™ laser. While the BIOLASE WaterLase iPlus™ laser has been used in Dr. Schneider's practice for many treatments including cavity preparation with little or no anesthetic, frenectomies and periodontal disease, the BIOLASE Epic™ laser is a new addition to his practice. The BIOLASE Epic™ laser is utilized to perform a variety of procedures including teeth whitening and therapy for temporomandibular joint (TMJ) problems. Patients who receive BIOLASE Epic™ laser treatment for their TMJ pain can experience an immediate reduction of their symptoms as Dr. Schneider holds the laser over the affected area.
During laser dental treatments patients enjoy the added benefit of receiving less trauma to their healthy oral tissues. Both lasers are designed to target very specific areas with pinpoint accuracy. As a result, the healthy hard and soft tissues surrounding the treatment sites are left unharmed. The impressive level of accuracy of the laser in treating periodontal conditions leads to quicker recovery times with minimal or no discomfort and minimal risk of bleeding after the procedure is complete.
Patients interested in receiving laser dentistry in Blue Ash, OH for teeth whitening, gum disease treatment or other common dental treatments are encouraged to visit Dr. Schneider's office. Appointments may be scheduled by calling (513) 448-1212.
About the Doctor
Dr. Laurence Schneider is a general dentist offering personalized dental care to patients in Blue Ash, OH. Dr. Schneider and his entire team at Dental Care of Blue Ash take pride in offering the latest advances in dentistry including restoring dental implants and cosmetic dentistry. With over 30 years of dental experience, Dr. Schneider takes an active role in a wide variety of professional organizations including the American Dental Association, the Cincinnati Dental Society, the Ohio Dental Association, the International Association for the Study of Pain and the American and Midwest Pain Societies. For more information on Dr. Schneider or the services offered at Dental Care of Blue Ash, please visit their website at http://www.dentalcareofblueash.com, or call (513) 448-1212 to schedule an appointment.