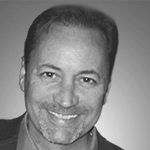 New York (PRWEB) March 29, 2016
Mediamorph announced today that industry veteran Jim Riley has joined as Chief Revenue Officer (CRO) responsible for global revenue expansion. Riley, who brings over 25 years of Media & Entertainment executive sales experience, will lead the Mediamorph sales team across all products, verticals, and territories.
Early in his career, Riley supported the growth of AMC Networks and was later tapped to join the launch team of E! Entertainment Television. At E!, he grew strategic sales, including early DBS deals with DirecTV and DISH. Riley joined TVN in 2000, where he is credited with establishing the first global VOD platform and crafting industry-wide deals, with major MVPDs and leading premium content providers. During his tenure, Riley orchestrated solutions for C3 dynamic ad models, Live-to-VOD Olympics coverage, a national SVOD service, and enabled new business verticals in hospitality, airline, and OTT services. In 2009, TVN merged with Avail Media and was later rebranded Vubiquity. Through a career of innovations, Riley was honored in 2014 as the youngest inductee to the Cable Center's "Cable TV Pioneers".
"Jim has always been an industry thought leader and advocate for innovative solutions that meet the demands of a changing global media business, said Eddy Zervigon, former Morgan Stanley Managing Director and TVN board member. "As media deals grow increasingly complex and personalized TV evolves, I predict that Jim will apply his expertise to expand the Mediamorph value proposition and create monetization opportunities for content owners, providers, and distributors."
In his new role, Riley will focus on leveraging Mediamorph's award-winning cloud-based platform that enables rights-aware contract management, royalty processing automation, digital supply chain optimization, and offer management monetization. Under the new organization, Riley will be tasked with opening and developing customer relationships in new markets across the globe, enabling clients to maximize revenues from the explosive growth of SVOD, OTT, and other new video consumption models.
As these new models and content sources flourish, media companies increasingly require the automation tools and management systems that have become synonymous with Mediamorph. Just last month, Cablefax selected Mediamorph as the winner of its 2016 Tech Award for Commercial Software.
"Jim understands the significant changes facing the media space and he knows how to address them - just as he did with a nascent VOD industry," said Rob Gardos, Mediamorph CEO. "Jim will help Mediamorph drive innovative leading-edge solutions for a changing industry. Adding Jim to the team allows us to transition Steve Pitts to a larger delivery role as EVP - Global Services, working more closely with strategic customers."
As a Media & Entertainment industry veteran, Riley has crafted hundreds of deals across top tier Networks, major Sports Leagues, Live Event suppliers, and the leading Service Providers. Riley's relationships run deep with senior executives, which he will leverage to expand Mediamorph's growth across the globe.
About Mediamorph:
Mediamorph's award-winning platform and data management services help studios, networks, and operators manage contracts, rights, and title avails, track content performance, and calculate royalties. We help leading Media & Entertainment companies prosper in a rapidly changing environment. All major Hollywood studios, leading television networks and the largest video service operators rely on the Mediamorph suite of cloud-based products.
For more information visit http://www.mediamorph.com
Media Contact:
Tim Rottach
VP of Marketing
+1.480.246.5346
trottach(at)mediamorph(dot)com