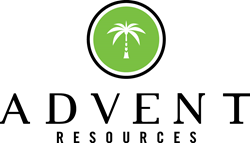 "This takes us another step further as one of very few viable options for dealers who are uncomfortable with how they are being served by the legacy providers."
San Pedro, CA (PRWEB) March 29, 2016
Advent Resources Inc., the leading automotive software provider, announced today the completion of the Hyundai Dealer Communications project with Oxlo Systems, the DCS certification agent for Hyundai USA. Advent customers will have an enhanced DMS with a full complement of data interfaces to enable bi-directional communication between Hyundai retailers and Hyundai USA.
"We are excited to deliver this new functionality which further propels the next generation Advent Dealer Management System," said Tim Gill, CEO of Advent Resources Inc. The web based DMS can order and return parts, process warranties, submit financial statements, and process retail delivery reports for all Hyundai Franchise dealerships.
"As an industry, it is imperative that new players come to market that can support the franchise dealer marketplace for DMS functions," continued Gill. "This takes us another step further as one of very few viable options for dealers who are uncomfortable with how they are being served by the legacy providers."
The completion of the Advent next generation DMS will drive the direct connectivity between franchise automotive dealerships and Hyundai USA; providing Advent customers with innovative software that has a common interface, which will maximize the Hyundai dealerships' productivity and profitability.
About Advent Resources, Inc.
Advent Resources Inc. was established in 1988. The Advent Dealer Management System includes all functions required for successful dealership operations in parts, service, accounting, CRM and F and I. Located in San Pedro, California, the Advent team includes highly trained technical and industry specialists dedicated to producing quality products and outstanding customer service. Advent serves over 700 clients including some of the largest dealerships in the US and Canada. More information about Advent is available at http://www.adventresources.com.