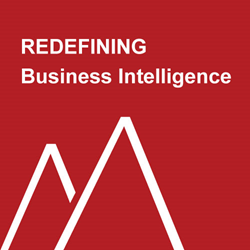 Chicago, Illinois (PRWEB) March 29, 2016
ktMINE, an information services company, announces the launch of their advanced intangible asset searching platform. The advances bring billions of data points to users' fingertips through a single platform. ktMINE Search is redefining business intelligence by providing greater transparency of innovation and intangible asset information for strategic insights in a competitive landscape.
ktMINE prides themselves on their in-house team of data scientists, analysts, and engineers as a vital part of the success of their technology platform. Using machine learning techniques, concept mapping methods, and internal data analysis, ktMINE has integrated and connected disparate datasets into a single platform. This enables the Search application to quickly pull and organize all data on companies, technologies, and industries across many distinct datasets. Users can gain a snapshot of information or apply filters for a granular level of searching and analyzing.
Millions of company profiles are available with recent activity in a dynamic user-friendly dashboard for quick insights and analytics. ktMINE leverages high-tech normalization processing algorithms to automatically organize corporate trees on a daily basis for the most current company information. For further customization, ktMINE's Profiles allows users to build their own corporate trees to see many companies in a single dashboard view.
"Since it's challenging for any company to have 100% accuracy company tree records we give them the ability to build their own company profiles," says chief technology officer Michael Taylor. "Customized connected data can provide insights that could have otherwise gone unseen."
Intangible asset transactions, from patent assignments to M&A deals and license agreements, are tracked on a daily basis. ktMINE uses distributed cloud technologies to process data and update indexes 24/7. Internal data scientists have designed algorithms to churn through this data on a daily basis so the most up-to-date information is available. To provide immediate information to users, updates are delivered through the ktMINE Alerts systems directly to subscribers' mailboxes based upon saved searches or company profiles.
With caffeine mainlined to their bloodstream, ktMINE's in-house technology team leverage agile development methodologies to sustain an aggressive improvement and development schedule. Data collection and user feedback coupled with ongoing UX testing and data source acquisition, ktMINE continues to create new features and efficiencies for their users and advance the platform's capabilities for continuous improvements and insights into corporate intelligence.
About ktMINE
ktMINE, headquartered in Chicago, IL, is an innovation and intangible assets information firm founded in 2008. Focused on mining, organizing and connecting the world's IA information, ktMINE provides businesses across the globe access to insights on industry players, technologies and developments. For more information visit http://www.ktmine.com, or contact ktMINE.