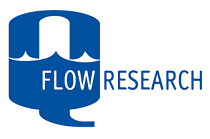 Differential pressure transmitters with integrated primary elements are one of the bright spots in DP flow measurement.
(PRWEB) March 30, 2016
A new research study, The World Market for Gas Flow Measurement, 3rd Edition, by Flow Research (http://www.flowresearch.com) finds substantial growth in the gas flow measurement market. Differential pressure (DP) transmitters are used with primary elements such as orifice plates and Venturi tubes to generate flow measurements. DP transmitters represented the largest segment of the gas flowmeter market in 2014 in terms of revenues.
According to this new study, the worldwide gas flowmeter market exceeded $1.7 billion in 2014. While traditional technology gas flowmeters revenues are still strong in this market, accounting for $930 million of the total, new-technology gas flowmeters made up $788 million of the market total. The differential pressure transmitter market exceeded $94 million in North America in 2014.
DP flow transmitters have been around for more than 100 years, and this has resulted in a very large installed base for DP flow within the process industries — one of the largest among flowmeter types. It is also a well-understood technology that many end-users are used to. Because of the tendency to "replace like with like," many end-users can be counted on to continue to rely on pressure transmitters to make DP flow measurements. This means that they will continue to order new DP flow transmitters to replace DP flowmeters even where alternative technologies are available.
There are many factors to weigh when an end-user is considering a new or replacement flowmeter. Among these are initial and overall life-cycle cost, reliability, accuracy and, often, familiarity with the technology. Differential pressure (DP) is a mainstay for low cost gas flow measurement. While new-technology flowmeters have competitive advantages for some situations, they tend to be expensive and switching to them from another established technology can require many changes. Despite limitations, gas companies trust DP to measure flow where high accuracy is not essential.
This study, The World Market for Gas Flow Measurement, 3rd Edition (http://www.gasflows.com), analyzes the world market for all types of flowmeters used for gas flow measurement. It includes a technology analysis, 2014 market size and market share data, market growth projections through 2019, and provides in-depth segmentation of the market by various product and geographic categories.
Improved accuracy is of increasing importance in certain applications. Greater reliability is also a strong driving force for the pressure-transmitter market. Over the past several years, pressure transmitter suppliers have released a number of new products with advanced features that promise higher accuracy, greater reliability, enhanced self-diagnostics, and more advanced communication protocols. These features enable – and can entice – customers to stay with DP flow while opting for more technologically advanced products. While some products may have a higher initial purchase price, end-users cite a number of reasons for shifting to higher-performing products. These include the need to conform to regulatory requirements, the need for reliability, a desire to standardize pressure products, and the need to do custody transfer.
Multivariable transmitters can be used to reduce the need to buy a separate flow computer to perform the flow calculation. In some cases, a DP transmitter measures one or two pressure values and a temperature sensor measures temperature.. These values are then output to a flow computer that performs the flow calculation. With multivariable transmitters, the computing power of the flow computer is brought on board the multivariable transmitter, which measures pressure and temperature values and also performs the flow calculation. Some new models include an integrated primary element, resulting in a full-fledged multivariable flowmeter. The trend towards multivariable transmitters can be expected to continue in the DP transmitter and flowmeter markets. These products can also be cost-effective as they typically sell for less than it would cost to buy the individual components separately.
According to Dr. Jesse Yoder, president of Flow Research:
"Multivariable transmitters represent an important step forward for DP flow measurement. Not only can they perform the same calculations as a flow computer, they also make it unnecessary to buy separate pressure and temperature transmitters. Adding an integrated primary element such as an orifice plate or Pitot tube creates an integrated flowmeter that can be calibrated as a single unit. This trend towards more sophisticated pressure transmitters together with more advanced multivariable transmitters is giving end-users more reason to stay with DP flow measurement."
About Flow Research
Flow Research, with headquarters in Wakefield, Massachusetts, is the only independent market research company whose primary mission is to research flowmeters and other instrumentation products and markets worldwide. Flow Research has years of experience in doing both off-the-shelf studies and custom work. Published studies can be purchased by anyone interested in the topics. These studies are developed through interviews with suppliers, distributors, and end-users, and are presented in a clear and consistent manner. Topics include all of the flowmeter technologies – both new and traditional – as well as temperature sensors, temperature transmitters, level products, and pressure transmitters.
A growing area of interest – especially related to custody transfer – is flowmeter calibration. Flow Research has recently completed two studies, one on gas and one on liquid, of flow calibration facilities and markets. This series is called Worldwide Flowmeter Calibration Facilities and Markets (http://www.flowcalibration.org).
The company also focuses on the energy industries, especially on oil and gas production and measurement. Special topics include custody transfer, multiphase measurement, and liquefied natural gas (LNG). A series of quarterly reports called the Worldflow Monitoring Service (http://www.worldflow.com).provides regular updates on both the flowmeter markets and the energy industries
For more information, visit Flow Research at http://www.flowresearch.com or call +1 781-245-3200.