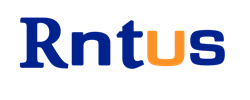 (PRWEB) March 29, 2016
As families struggle with high unemployment and underemployment rates, several opportunities to supplement family income with the help of technology are becoming more popular. People are renting rooms in their homes to strangers on Airbnb and becoming taxi drivers with uBer and Lift.
Rntus.com, a new and unique platform has emerged as a viable opportunity to generate repetitive revenue from the items people already own. Rntus.com allows owners to rent their tools, equipment, sporting goods, cameras and other items to others. With Rntus.com people are becoming "Rent-Lords" and profiting from the Sharing Economy.
Rntus.com is the only online and mobile marketplace where people can list items for rent to others. On the other hand, Rntus.com provides a place for consumers to find the best prices and availability to rent things for themselves.
According to a recent survey conducted on social media by Applied Marketing Strategies, the average American Family has about $5,000 dollars in tools, equipment and toys in their garages and storage units. Renting these assets to others creates a recurring revenue source for families and individuals. Plus, by renting instead of selling, families don't get rid of items they may use in the future.
Owners and renters can communicate and ask each other questions in a secured and private messaging platform provided by Rntus.com. Once the rental is booked, both parties are given each other's details to arrange delivery or pick up of the rented item.
The listings are free so there is nothing to lose and everything to gain. The owner of the item pays a small percentage of the transaction as a processing fee once the rental is completed. What are you waiting for? Become a Rent-lord and start making money today, tomorrow, again and again.
About Rntus.com
Rntus.com is a marketplace where you can make money and keep making money by renting out items you own without letting them go (forever). So, if you need extra money for that vacation, to payoff loans or just to keep being awesome (with extra money, in your pocket), take a look around your house, your garage, your attic, and your storage locker. List your items for rent, make money, make new friends and have fun.