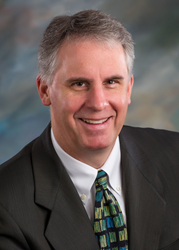 Milwaukee, Wisconsin (PRWEB) March 29, 2016
Wipfli LLP, a leading CPA and consulting firm, announced that it has expanded its tax group with the recent addition of industry veteran Jeff Fritz who will join the partnership.
Drawing from over 28 years of experience in public accounting with Deloitte, Fritz will provide tax consulting and advisory services to private equity, family-owned, and public companies ranging in size from start-ups through multi-billion in revenue. He will also be responsible for leading tax planning and tax compliance services for a variety of clients including corporations, partnerships, limited liability companies and their individual owners and stakeholders. Fritz consults with entities and their owners on a variety of tax matters including accounting methods, structuring, and transactions, guiding clients both in the assessment of opportunities and through challenging business decisions. He also coordinates the services of tax specialists to assist in areas such as state and local tax, international tax, and employee benefits.
Fritz's specialties include providing flow-through tax solutions, tax planning, structuring related to mergers and acquisitions, tax provision analysis under ASC 740, tax incentives for manufacturers and developers and IRS and state examinations. Throughout his career, he has focused on serving companies in the manufacturing and distribution industry.
A certified public accountant, Fritz is a member of the American Institute of Certified Public Accountants and the Minnesota Society of Certified Public Accountants. He is also a licensed attorney and a member of the Minnesota State Bar Association.
Fritz graduated magna cum laude from the University of Notre Dame with a bachelor of business administration degree in accounting. He also earned a juris doctorate from the University of Minnesota's Law School from which he graduated cum laude and earned honors in legal writing.
About Wipfli LLP
With more than 1,500 associates, 32 offices in the United States and two offices in India, Wipfli LLP (Wipfli) ranks among the top 20 accounting and business consulting firms in the nation. For over 86 years, Wipfli has provided private and publicly held companies with industry-focused assurance, accounting, tax and consulting services to help clients overcome their business challenges today and plan for tomorrow. The firm's clients include manufacturing companies, construction companies, real estate companies, health care organizations, financial institutions, insurance companies, nonprofit organizations, agricultural businesses, units of government, dealerships and individuals. Through the firm's membership in Allinial Global, Wipfli can draw upon the resources of firms in around the world, helping businesses whenever and wherever they need it. For more information, visit wipfli.com.
# # #