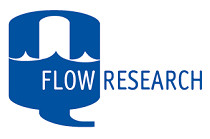 Wakefield, Massachusetts (PRWEB) March 30, 2016
A new research study, The World Market for Gas Flow Measurement, 3rd Edition, by Flow Research (http://www.flowresearch.com) finds substantial growth in the gas flow measurement market. Turbine flowmeters are benefiting from the increasing need to use flowmeters for applications involving custody transfer of natural gas.
According to this new study, the worldwide gas flowmeter market exceeded $1.7 billion in 2014. While traditional technology gas flowmeters revenues are still strong in this market, accounting for $930 million of the total, new-technology gas flowmeters made up $788 million of the market total. The turbine gas flowmeter market exceeded $36 million in Europe in 2014.
One major growth factor for turbine flowmeters is the large installed base of turbine flowmeters worldwide. Because they have been around longer than new-technology meters, turbine flowmeters have had more time to penetrate the markets in Europe, North America, and Asia. Installed base matters because, when ordering flowmeters, users often replace like with like. Many end-users choose to stay with what they already know rather than investing in a new unknown technology. This is especially true when ordering replacement meters. The large installed base of turbine flowmeters worldwide will continue to be a source of orders for new meters in the future.
Approvals by industry associations are another important growth factor for flowmeters. Turbine meters are specified by approval bodies for use in custody transfer for utility measurement in residential, commercial, and industrial applications. Approvals by organizations including the American Water Works Association (AWWA), the American Gas Association (AGA), and the International Standards Organization (ISO) in Europe have been in place for many years. The approval of a standard by the American Gas Association for using turbine flowmeters for custody transfer of natural gas has been a significant factor in the use of turbine meters for gas applications.
However, now turbine meters face competition from ultrasonic meters, and the report on the use of Coriolis flowmeters has also been approved by AGA (Report #11). DP flowmeters are also widely used for natural gas flow measurement. So while turbine meters have enjoyed an advantage in the past, based on their approvals, this advantage is diminishing as new-technology flowmeters are approved for custody transfer of natural gas. Despite the competition, turbine meters still retain a significant share of the market for custody transfer of natural gas.
Calibration of flowmeters is an increasingly important issue, especially for custody transfer. Because of their high accuracy, turbine flowmeters are often used as reference meters for flow calibration purposes.
Turbine meters will continue to maintain their wide usage for gas flow applications for several reasons. One is that turbine meters have a significant cost advantage over ultrasonic meters, especially in the larger pipe sizes. Their price may also compare favorably to DP flowmeters, especially in cases where one turbine meter can replace several DP meters. Users who are already familiar with turbine technology, and who don't want to spend the extra money required to invest in a new technology, are likely to stay with turbine meters.
Secondly, turbine meter suppliers are introducing technology improvements to make turbine meters more reliable. Many of these improvements involve making the moving parts more reliable. By making the ball bearings out of more durable material, such as ceramic, turbine suppliers have been able to add significantly to the life of the bearings. This is important since some customers select new-technology meters over turbine meters because of concerns about turbine meters having moving parts and susceptibility to wear.
This study, The World Market for Gas Flow Measurement, 3rd Edition (http://www.gasflows.com), analyzes the world market for all types of flowmeters used for gas flow measurement. It includes a technology analysis, 2014 market size and market share data, market growth projections through 2019, and provides in-depth segmentation of the market by various product and geographic categories.
According to Dr. Jesse Yoder, president of Flow Research:
"Despite the fact that they have moving parts, turbine meters are among the most accurate flowmeters made. They are often used as reference meters in flow calibration facilities. In addition, suppliers have been very active in introducing product improvements to increase the long term reliability of these meters. Some of the most innovative companies include Elster, Badger Meter, and Hoffer Flow Controls. Turbine meters remain a major force in the gas flow measurement market."
About Flow Research
Flow Research, with headquarters in Wakefield, Massachusetts, is the only independent market research company whose primary mission is to research flowmeters and other instrumentation products and markets worldwide. Flow Research has years of experience in doing both off-the-shelf studies and custom work. Published studies can be purchased by anyone interested in the topics. These studies are developed through interviews with suppliers, distributors, and end-users, and are presented in a clear and consistent manner. Topics include all of the flowmeter technologies – both new and traditional – as well as temperature sensors, temperature transmitters, level products, and pressure transmitters.
A growing area of interest – especially related to custody transfer – is flowmeter calibration. Flow Research has recently completed two studies, one on gas and one on liquid, of flow calibration facilities and markets. This study is called Worldwide Flowmeter Calibration Facilities and Markets (http://www.flowcalibration.org)
.
The company also focuses on the energy industries, especially on oil and gas production and measurement. Special topics include custody transfer, multiphase measurement, and liquefied natural gas (LNG). A series of quarterly reports called the Worldflow Monitoring Service provides regular updates on both the flowmeter markets and the energy industries (http://www.worldflow.com).
For more information, visit Flow Research at http://www.flowresearch.com or call +1 781-245-3200.