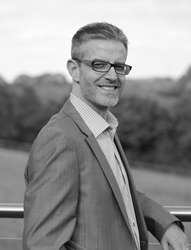 Life Changing
Bristol (PRWEB UK) 31 March 2016
How would a £20,000 cash award change your life?
Mr Bentley never imagined he would be put in such an enviable position when he was awarded over £20,000 compensation due to being missold his Serps pension. See the letter of compensation enclosed. This award did not need to go through the legal system. The UK Government has a system to follow to take claims directly to the insurance companies.
Mark Knight of SerpsReviews explained - "In 10 years of helping clients, I can honestly say my phone call to Mr Bentley on the 4th of January this year has got to be the most rewarding call I have ever made - probably the most rewarding call Mr Bentley has ever received."
Mr Knight went on to say - "I asked Mr Bentley for a testimonial and he was more than happy, he told me he had never been this lucky and is grateful to Serpsreviews for our help in changing his life."
SerpsReviews is based in Bristol and owned and run by Mark Knight, a fully qualified IFA. Serps pensions were heavily sold in the late 80's and early 90's and often with little or no regard to the actual facts and truth.
You can contact SerpsReviews on 0117 3704287 or visit their website at http://www.serpsreviews.co.uk