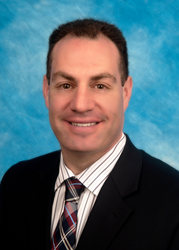 "Adam's areas of expertise make him a true asset to Grassi & Co.," Louis C. Grassi.
Jericho, NY (PRWEB) March 30, 2016
Grassi & Co. is proud to announce that Adam B. Schuman has joined Grassi & Co. as the Chief Growth Officer based out of the Jericho office.
Adam brings more than 20 years of in-depth knowledge of proven marketing and business development principles resulting in increased sales, profit, and growth. Specific deliverables include: advertising, business planning and development, communications, marketing plans, new product and service launches, public relations, social media, special events and strategic planning.
Adam describes himself as a motivational leader that combines entrepreneurial passion and strategic perspective along with an ability to apply demonstrated practices from a range of industries to create marketing programs considered best-in-class.
Adam was formerly the Director of Marketing and Business Development and Acting Chief Marketing Officer at a national law firm.
"Adam's areas of expertise, particularly in the Business Development area, make him a true asset to Grassi & Co.," said Managing Partner and CEO Louis C. Grassi, CPA, CFE. "We have a strong record of growth and, with the addition of Adam, I am more confident than ever that we will reach our goal of doubling the size of the firm within five years."
Adam is a graduate of the State University of New York at Albany, where he earned his B.A. and Dowling College where he earned his Masters of Business Administration in Management, Marketing and Finance.
About Grassi & Co.: Grassi & Co. is a premier professional services organization specializing in accounting, auditing, tax, technology, and business consulting. Grassi & Co. was recently ranked the 17th largest Accounting Firm in New York by Crain's New York and the 7th largest by Long Island Business News. It was also ranked the 73rd largest in the U.S. by Accounting Today and the 74th largest by INSIDE Public Accounting. They have offices in Manhattan, Long Island and Rockland County, NY as well as internationally through its association with Moore Stephens International. Grassi & Co. specializes in professional services for the Not-for-Profit, Construction, Architecture & Engineering, Financial Services, Life Sciences, Manufacturing & Distribution, Retail, Technology, Media & Telecommunication, Transportation, Energy & Natural Resources, and Healthcare industries, among others.