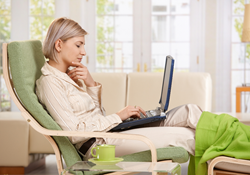 The Divorce School will help participants understand everything there is to know about the divorce process, from beginning to end, so they can make the best decisions possible and move forward.
Toronto, ON (PRWEB) March 30, 2016
As part of Divorce Marketing Group's 20th anniversary initiatives, The Divorce School will be launched on April 1. Divorce professionals and those who have experienced the process first-hand will offer advice and guidance to participants – who are either considering divorce, going through divorce, or already divorced.
Having difficulties dealing with a crazy ex? Concerned about the legal process of divorce? Not sure how child custody and child support is determined and how it impacts children? Can't seem to recover from a divorce? The Divorce School will help participants understand everything there is to know about the divorce process, from beginning to end, so they can make the best decisions possible and move forward.
Transformative Advice from Leading Divorce Professionals & Divorcees
The Divorce School is a unique online learning center that will feature experts throughout the U.S. and Canada – including family lawyers, mediators, financial professionals, therapists, and life coaches – sharing their knowledge and expertise about the various issues people face during the separation and divorce process.
The following are just a few of the 30 faculty members who will be part of The Divorce School's first semester:
Nissa Ricafort, Family Law Attorney
Nissa Ricafort is one of the three founding partners of Broyles Kight & Ricafort, P.C. An experienced family law attorney, Nissa has assisted families through difficult transitions, including high-conflict custody proceedings, international custody disputes, and child support disputes.
Marta J. Papa, Divorce Mediator
Marta J. Papa, a.k.a. the Divorce Whisperer®, is a highly reputable mediator and is considered an authority on mediation nationwide. With more than 25 years of experience in mediation, litigation, and settlement negotiations, she has successfully completed over 4,000 mediated divorces.
John K. Grubb, Family Law Attorney
John K. Grubb is the founder of a leading law firm for high-asset divorce. John helps business professionals secure assets, property, and income while making fair and accurate arrangements for child custody and child support.
Veralynn Morris, CDFA
Working as a financial professional for more than 30 years, Veralynn Morris knows the impact divorce can have on someone's finances. She helps clients realize how today's decisions can have an immense impact on tomorrow's financial future.
Vera Bergermann, Attorney and Mediator
Practicing law for more than 35 years and family law mediation for more than 20 years, Vera Bergermann knows the ins and outs of the litigation and mediation process. As a qualified parenting coordinator with a Master's degree in taxation, she has the experience to help clients facing parenting and financial issues.
Pegotty Cooper, Divorce Coach
Pegotty Cooper is the president of Divorce Coaching, Inc., celebrating five years in training and certifying personal Divorce Coaches. She is also a co-author of the book Divorce: Overcome the Overwhelm and Avoid the Six Biggest Mistakes.
Robert Stevens, Family Lawyer, Mediator, and Arbitrator
Bob Stevens has been practicing in the family courts for more than 30 years. His practice is exclusively in the area of family law, including uncontested and complex divorces, support, custodial, and visitation disputes. He is also a Certified Family Court Mediator and Arbitrator.
Dr. Sheri Meyers, Licensed Marriage & Family Therapist
Sheri Meyers is the author of Chatting or Cheating: How to Detect Infidelity, Rebuild Love, and Affair-Proof Your Relationship. Known as America's leading love and intimacy expert, Dr. Sheri is among the nation's most frequently quoted and interviewed relationship, infidelity, and life-transition specialists.
Megan L. Hunter, High Conflict Expert
The CEO of Unhooked Media – a company focused on relationship and conflict resolution through print, digital, and the spoken word – Megan L. Hunter is the co-founder of the High Conflict Institute. She currently serves on the Advisory Board of the Personality Disorder Awareness Network.
Courses Covering Every Aspect of Divorce
Participants will be able to access podcasts and videos – which will include advice on every aspect of the divorce process, including legal, financial, emotional, and children's issues – at any time from April 1 to June 30.
These are some of the topics "students" can look forward to:

My Ex Is Crazy! Tips for Handling a High-Conflict Ex-Spouse
Fraud and Divorce: Is Your Spouse Stealing Your Future?
Gender Bias in Custody in Family Court
Infidelity: Spot It, Prevent It, and Recover from It
What Your Child Really Wants You to Know About Your Divorce
How to Manage Divorce-Related Stress
High-Net-Worth Divorce: Issues and Opportunities
Using a Personal Divorce Coach
Litigation vs. Mediation: Which Should You Choose?
Legal Issues Pertaining to Children During and After Divorce
How to Help Children Cope with Divorce
A Conversation with Adult Children of Divorce
Overcoming the Shame of Divorce
Preparing for Divorce: The Process and Your Options
Two Stepmoms on Blended Families
Myths About Marriage and Divorce
Parental Alienation: How to Detect, Prevent, and Overcome Its Effects
Register Today at No Charge
The first semester of The Divorce School will take place from April 1 to June 30; the second semester from September 1 to November 30.
To access the useful and inspirational sessions at no cost, sign up as a participant now.
Join The Divorce School's growing faculty today to help men and women make better choices before, during, and after their divorce. Spots are limited by state/province and profession, providing faculty members the opportunity to be seen as an authority in their field.
For more information, visit TheDivorceSchool.com.
________________________________________
Since 1996, Divorce Marketing Group has been the only agency 100% dedicated to helping family lawyers, other divorce professionals, and service providers grow their business. After 20 years of serving the divorce community, DMG now reaches more than 3,000,000 divorcing people with their seven websites, 10 Divorce Guides, and Divorce Magazine. They also offer Family Lawyer Magazine, a Marketing Guide for Family Lawyers, and a wide range of marketing products and services to help clients effectively stand out from their competition and reach divorcing people. DMG understands the divorce market better than any other agency, and the company is now leading the way once more by launching The Divorce School to mark its 20th anniversary.