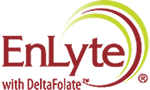 "We now may have a true shift in thinking, we have the tools to address the underlying genetic cause of depression, rather than simply providing symptomatic relief to our patients." Andrew Farah, MD
Plano, Texas (PRWEB) March 30, 2016
A new randomized, double-blind, placebo-controlled, 330 patient study published in the prestigious Journal of Clinical Psychiatry has demonstrated that over forty percent of patients with genetic markers associated with major depression may reach complete remission with a vitamin coenzyme based therapy. The patients selected had all tested positive for MTHFR genes associated with depression. Read the full study here.
The corresponding author commented, "For decades we have been prescribing antidepressants that only block the reuptake, or the degradation, of neurotransmitters that are in short supply, but we now have a therapy that is designed to help the brain synthesize more of these transmitters. This study was designed to address the underlying, genetic cause of depression."
Dr. Farah elaborated, "We have also known that at least 40% of depressed patients suffer from low folate levels, and when we identify these genetic markers of poor folate metabolism and low folate levels in the brain, we also accept that there are likely other B vitamin coenzyme deficiencies present as well. Simply flooding the system with folate was of little help, because that ignored the very likely possibility of the various other vitamin deficiencies."
In the modern world, vitamin intake is not the issue, Dr. Farah elaborated, but rather, vitamin metabolism. Most patients and many doctors do not understand that it is the metabolized vitamins that act as coenzymes in the synthesis of neurotransmitters, and there can exist any array of genetic differences that can result in poor vitamin metabolism, a short supply of coenzymes, and thus, a less than optimal supply of serotonin, norepinephrine, and dopamine in these genetically vulnerable individuals.
The Principle Investigator was Dr. Arnold Mech of Plano, Texas. He specifically designed the study to utilize Enlyte, a prescription gel cap containing all the metabolized B vitamins and micronutrients necessary for neurotransmitter synthesis. "Enlyte" is marketed by Jaymac Pharmaceuticals LLC, and is described as an orally-administered prescription folate containing product for the clinical dietary management of depression related to suboptimal folate levels associated with metabolic imbalances in transformylation and/or methylation biochemistry such as MTHFR Polymorphism.
Dr. Mech's clinics examined 330 patients, half received Enlyte, half received placebo. There was an average drop of 12 points on the Montgomery Asberg Depression Rating Scale, and Dr. Mech believes his results also helped support Dr. Farah's "Homocysteine Theory of Depression."
"Homocysteine is an amino acid that is toxic to vessels, to DNA, and to neurons in various ways. When we break down homocysteine, we do four things: We first eliminate its toxic burden in the brain; secondly, we make antioxidants to further protect the brain; third, we create methyl donors for DNA and other compounds, but relevant to Dr. Mech's study, homocysteine metabolism is critical to the synthesis and methylation of neurotransmitters. Dr. Mech has demonstrated that a majority of depressed individuals responding to Enlyte experienced a significant drop in homocysteine compared to placebo, that corresponded to their clinical response, again, supporting the homocysteine theory of depression"
This study is particularly timely, as the latest edition of The American Psychiatric Association Task Force guidelines for Complementary and Alternative Medicine in Major Depressive Disorder advocates folate/methylfolate and omega-3 fatty acids as augmentation strategies for MDD as routine treatment planning. "Folate may play a role in the relief of MDD as a low risk addition to standard treatments with protective effects against cardiovascular disease in individuals with high levels of homocysteine and the risk of birth defects in pregnant women." The efficacy of folate monotherapy has yet to be extensively and adequately tested. This study will add to the body of knowledge concerning this issue particularly in the MTHFR polymorphic patient.
Further, no one in the study experienced manic symptoms, and no one experienced an increase in suicidal thinking, and all side effects were on par with placebo rates. Enlyte is also safe in pregnancy. "With the new data linking exposure to antidepressants late in pregnancy with an increased risk of autism, expectant mothers who need antidepressants will welcome this option," stated Dr. Farah.
Dr. Farah elaborated that this data, if replicated, will represent a true paradigm shift in how we address depression, "we now may have a true shift in thinking, we have the tools to address the underlying genetic cause of depression, rather than simply providing symptomatic relief to our patients."