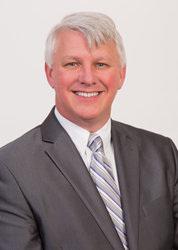 CHESTERFIELD, Mo. (PRWEB) March 30, 2016
NewGround, a St. Louis-based design/build firm, announced today that Jeffrey Winter joined the NewGround team as the Senior Vice President of Business Development. In his role Jeff will lead the national sales and marketing efforts for NewGround.
"Jeff's broad leadership experience, including sales, marketing, and public relations, is an excellent complement to our outstanding sales team," said Kevin Blair, the company's Chief Executive Officer. "We are excited to welcome Jeff to the executive team and believe his extensive expertise in business development and marketing will be a great asset to our organization."
Commenting on his new position, Winter says, "I am thrilled to be part of the NewGround team and look forward to helping the organization achieve its goals. NewGround has a very successful track record in the design build industry and holds great potential for additional organic growth, based on an ongoing commitment to partnership with our clients."
Most recently, Winter served as the SVP of Sales and Marketing for IPC Healthcare / TeamHealth, in Los Angeles, California. Prior to that position, Jeff served senior management positions at Correctional Medical Services, Inc. / Corizon Health and KPMG. Winter earned his bachelor's degree in Economics, Business Administration from Westminster College in Fulton, Missouri, and received his MBA in Finance from Webster University.
About NewGround
NewGround, headquartered in St. Louis, designs and builds custom facilities including retail and corporate environments. For over a century, NewGround has been helping organizations create innovative facilities that drive revenue growth and performance. For more information, visit NewGround at http://www.newground.com
###