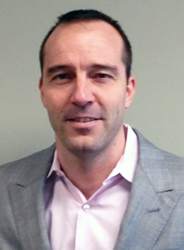 Hofmann is responsible for leading Yusen Logistics (Americas) Inc.'s warehouse operations and developing new solutions that will deliver value to the company's customers.
Secaucus, NJ (PRWEB) March 31, 2016
Gerald Hofmann has joined Yusen Logistics (Americas) Inc. as Senior Vice President and General Manager, Warehouse Division. In this role, he is responsible for leading the company's warehouse operations and developing new solutions that will deliver value to Yusen Logistics' customers.
A 20-year-industry veteran, Hofmann brings a wealth of experience in global supply chain logistics. He joins the company after a nine-year stint with Panalpina while holding positions of increasing responsibility in Paris, Los Angeles and most recently in Morristown, NJ, where he was Country Head of Logistics U.S.A. and Senior Vice President. He was responsible for day-to-day logistics planning and execution across the company's 25 warehouses and the U.S. ground transportation network.
Prior to Panalpina, Hofmann worked at GEFCO Corporate, DHL International and Daher Group, holding a variety of logistics and supply chain positions across Europe.
He reports directly to Kunihiko Miyoshi, President and CEO of Yusen Logistics (Americas) Inc. and will be based out of the company's Long Beach, CA facility.
Hofmann holds an Executive Master's Degree in Global Supply Chain from E.N.P.C. Paris – School of International Business; a Master's Degree in Logistics, Materials and SCM from CERELOG Metz; and a Bachelor of Arts degree in Logistics and Transport Management from the Institute of Technology (Paris).
About Yusen Logistics
Yusen Logistics is a global logistics and transportation provider that delivers custom supply chain solutions through one of the largest air, ocean and land transportation networks. We have over 475 offices in 40 countries, with more than 20,000 employees at your service. Combining our services gives you greater control over your supply chain. For more information, visit http://www.yusen-logistics.com.