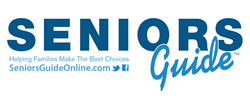 With many of the activities hosted by local retirement communities
Richmond, Virginia (PRWEB) March 31, 2016
A study from Brigham Young University last year proved that isolation has just as great an impact as obesity or smoking on longevity. Lack of social engagement has also been linked to depression as well as cognitive decline.
These findings are particularly relevant for seniors because of the prevalence of isolation among this demographic—whether due to the loss of a spouse, limited mobility or simply a steadily shrinking social circle. To help minimize this risk among older Americans, Seniors Guide keeps tabs on the senior-targeted events happening in each of the areas where it publishes guides, including Richmond, VA; Roanoke-Lynchburg-Southwest, VA; Raleigh-Durham-Chapel Hill, NC; Columbus, OH; Cincinnati/NKY; Dayton, OH; and Indianapolis, IN, regularly posting these events on a calendar on http://www.seniorsguideonline.
"Our goal is not only to keep seniors engaged and active but also to try to replace many of the old connections they've lost," says Jeff Hartman, Seniors Guide marketing strategist.
Events are wide-ranging—everything from financial and legal workshops and talks on Alzheimer's and dementia to musical performances and yoga classes—to appeal to seniors' diverse interests. Calendars are updated on a regular basis and include events for months in advance.
With many of the activities hosted by local retirement communities, Katherine Ross, vice president of Seniors Guide magazine, notes, "Retirement Communities also love the calendar because it allows them to showcase open houses and community events. It's a win-win for seniors and the retirement community alike."
Seniors Guide, a Richmond, Va. -based company, publishes Seniors Guide magazines throughout Cincinnati, Ohio; Columbus, Ohio; Dayton, Ohio; Indianapolis, Indiana; Raleigh-Durham, North Carolina; Richmond, Virginia; and Roanoke-Lynchburg, Virginia and features a correlating website of SeniorsGuideOnline.com. Seniors Guide's mission is to help seniors and their families find the information they need on options available in senior housing, senior care, assisted living, independent senior living, retirement communities and other retirement living needs. Seniors Guide also has resources at http://www.HomeCareChoice.com for Cincinnati, Ohio; Columbus, Ohio; Dayton, Ohio; Raleigh-Durham, North Carolina; and Richmond, VA. Ross Publishing, Seniors Guide's parent company, began in 1991 and has been publishing helpful, free publications and websites ever since. In addition to the many Seniors Guide titles, the team at Ross Publishing is behind lifestyle magazine BOOMER and real estate publication Apartment Navigator.