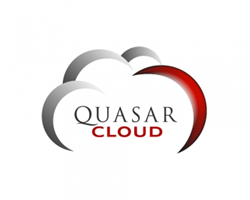 Cloud services can be customized for any Small and Medium Business
Houston, Texas (PRWEB) March 30, 2016
Quasar Data Center has expanded cloud services for small and medium businesses that range from simple desktop applications to private, managed cloud solutions. Quasar continually provides secure, 24/7 cloud and computer network services, regardless of the customer cloud solution. Whether a business wants to lower computer cost, solve chronic desktop/network problems, backup and protect critical data, or implement a business continuity solution, Quasar provides simple cloud solutions so a company can focus on growing their business instead of the operating their network.
The expanded cloud services are supported by Quasar's certified and experienced technicians and engineers 24/7 and 365 days a year. They work directly with customers to develop custom and scalable desktop/network solutions at a fixed price, which enables a company to control cost. Small and Medium businesses benefit from Quasar's high reliability and availability because the facility is SSAE16 Type II certified. The facility and cloud infrastructure are supported by dual underground power grids, backup generators, redundant thermal systems, dedicated off-site business continuity locations, and redundant network infrastructure that make it a Tier III capable facility per the Uptime Institute criteria.
About Quasar Data Center
Quasar Data Center is located in the Binz Building at 1001 Texas Avenue in downtown, Houston, Texas. Quasar offers a wide range of 24/7 services from Co-location, Cloud Services including Desktop-As-A-Service, Infrastructure-As-A-Service, Managed Back-Up Services, Managed Virtual Firewall and Off-site Business Continuity services. Quasar provides dual underground power, redundant connectivity, primary and backup cooling, secure facility, locked cabinets, humidity control, server monitoring, troubleshooting services and more for co-location and hosting customers.
Quasar also manages a Tier I Point of Presence (POP) and is capable of providing "peered" bandwidth for greater redundancy and expeditious routing. The POP makes Quasar truly Carrier Neutral and can provide customers with numerous carriers and WAN providers. For additional information, visit http://www.quasardata.com or contact:
Casey Jones
713-936-0592 Work
281-787-1388 Mobile
cjones(at)quasardata(dot)com
Kevin Lambert
713-936-0598 Work
832-755-2049 Mobile
klambert(at)quasardata(dot)com