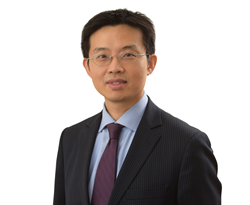 We are excited to work with ITSAN and its members to promote research and awareness on this under recognized skin condition.
Chatam, NJ (PRWEB) March 31, 2016
Dr. Wang Skincare, LLC, developer of novel, non-steroidal skin care products based on powerful traditional Eastern medicines and the rigor of Western science, today announced partnership with ITSAN.org to raise awareness on Red Skin Syndrome which is a term used to describe both topical steroid addiction and topical steroid withdrawal.
Topical steroid withdrawal(TSW) syndrome is a medical condition associated with prolonged and excessive use of topical steroids for various skin diseases, such as eczema and psoriasis. Although topical steroids are effective and safe to treat many of skin conditions for many patients, there are some individuals who can suffer from severe withdrawal when steroids are stopped. The symptoms of TSW range from severe itch, dry, red and flaking skin to full body systemic involvement such as weight loss, fatigue, and hair loss.
TSW is not a well-studied or recognized condition by the medical community. The actual incidence or prevalence of this condition is not known. "I was not aware of this clinical entity," said Dr. Steven Q. Wang, dermatologist and Co-founder of Dr. Wang Skincare. "We first became aware of this condition after contacted by individuals with TSW who used our Eczema Ointment to heal their skin." Over the past few months, Dr. Wang and his team have began to work with ITSAN to better understand this entity.
ITSAN is the non-profit organization created to support individuals as they progress through the phases of topical steroid withdrawal. "Our organization was able to leverage the power of internet and social networks to provide resources, guidance and support of thousands of TSW suffers around the world," said Joey VanDyke, president of ITSAN. "Our members need help, as many of them are undergoing terrible physical, emotional and psychological burdens as they try to cope with this condition."
The newly formed partnership aims to raise awareness in the public and medical community, to promote new research that can better understand the causes and mechanism of this condition. More importantly, it aims to facilitate effective remedies to help individuals with Topical Steroids Withdrawal Syndrome.
About Dr. Wang Skincare, Dr. Wang Skincare, LLC, is a skincare company based in Chatham, New Jersey. Founded by a father-and-son team, the company formulates novel skin care products by combining the power of Eastern botanicals with the rigor of Western sciences. To learn more about their breakthrough, natural, herbal and non-steroidal products for people with eczema and other skin conditions visit: http://www.drwangskincare.com/
Contact:
Steven Q. Wang, MD
Co-Founder
Email:Wangs01(at)DrWangSkincare.com
134 Candace Lane
Chatham, New Jersey 07928
(888) 968-2347
About ITSAN: ITSAN, the International Topical Steroid Addiction Network, was formed to raise awareness about a condition called Red Skin Syndrome, also known as Topical Steroid Addiction and Withdrawal.
Contact:
Joey VanDyke
President
11380 Prosperity Farm Road #221E
Palm Beach Gardens, Floida 33410
Email: Info(at)itsan(dot)org