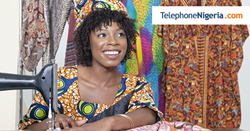 Good service. I haven't had any issues so far! Thank you! (Bonita Love on Trustpilot.com)
Atlanta, Georgia (PRWEB) March 31, 2016
TelephoneNigeria.com, the global service for Nigerian expats, announces 20% lower rates on Voice Credit for international calls and SMS to Nigeria, and 15% off on calling plans to this country. Anyone with a free account on the website can benefit of the new rates without any contract constraints. There are no hidden fees, and once registered on the website one receives free features automatically: Thank You points on every purchase, Speed Dial, PINless, 24/7 customer care, frequent promotions, online games and contests. With the new prices, the lowest rate to call Nigeria landlines and mobiles is 2.5 ¢/minute: http://telephonenigeria.com/product/monthly_plan
Whether one uses Voice Credit, or any of the two monthly plans (Nigeria 500 or Nigeria 1000), international calls to Nigeria landlines and mobiles can be made in three different ways.
-One can place calls from a smartphone using KeepCalling app for Android or iOS; it works well with 3G or 4G, but it works best on WiFi.
-One can call from a PC to any phone in Nigeria using Web Call app that is available in one's online account on the website; it requires no download, but it needs a new Java version to run well.
-Access Numbers help one make calls without Internet access using a new or old generation phone, a pay phone, or a landline; the appropriate access number is the number in one's area, available in the following list: http://telephonenigeria.com/access_numbers_monthly_plan
Voice Credit, which basically is calling credit for calls and SMS to Nigeria, features now a 20% lower rate than before: 3.9 ¢/minute. There is no price difference between calls to mobiles and calls to landlines in Nigeria.
Monthly plans prices dropped from $14.49 to $12.49 in case of Nigeria 500, which offers 500 minutes to both landlines and mobiles in Nigeria. A 15% drop has also been registered for Nigeria 1000 which now costs $24.99. Both monthly plans offer a fixed rate of 2.5 ¢/minute, whether one calls a landline or a mobile in Nigeria. 
Flexibility in using the service is a strong point of TelephoneNigeria.com. Any plan can be canceled whenever necessary without paying any extra fees or penalties. Also, a plan can be upgraded or downgraded whenever necessary. For example, one can replace Nigeria 500 with Nigeria 1000 (by cancelling one and activating the other), and if necessary also get some more Voice Credit occasionally. It all depends on the caller's needs.
The service is flexible with gift calls too. One gets Thank You points as loyalty points on every purchase or each time someone uses their referral code when placing an order on TelephoneNigeria.com. These points can be converted into Voice Credit whenever they reach 1000.
Payment methods are also flexible. One can use PayPal or any major card displayed in the footer of the website.
The website browsing and the ordering process are made to fit both experienced and inexperienced users. That is probably why fans see the service as "simple" and "easy" according to what they say on review platforms like Trustpilot.com.
Expats chose TelephoneNigeria.com for more advantages, as shown on review platforms:
-Free calling features are available in the online account
-Voice Credit balance never expires, so calls can be made whenever necessary, with no time limit
-Calls can be placed from anywhere in the world and rates displayed on the website are the same
-Payments are accepted in any currency, no matter the country
-Paypal accepted besides all major cards are accepted
Besides the calling service, TelephoneNigeria.com hosts another service that facilitates mobile credit transfers from country to country. It is called Mobile Recharge and can be used to send mobile credit to prepaid mobile phones in NIgeria subscribed to MTN, Airtel, Glo, Etisalat and Visafone Nigeria. It takes 1 minute at most to order credit for a mobile in Nigeria online, on TelephoneNigeria.com.
Regular promotions are also very popular with TelephoneNigeria.com. All those interested to keep updated are following TelephoneNigeria.com on Facebook: https://www.facebook.com/TelephoneNigeria/
About TelephoneNigeria.com
TelephoneNigeria.com is an interactive website designed by KeepCalling, a global telecommunications company registered in 2002 in USA. Presently, KeepCalling provides its services to hundreds of thousands of consumers and businesses, with a focus on customer satisfaction. KeepCalling has been listed by Inc 5000 as one of the fastest growing companies in the USA for 5 consecutive years. In 2015 the company registered a revenue increase of over 200% from 2011 to 2014.