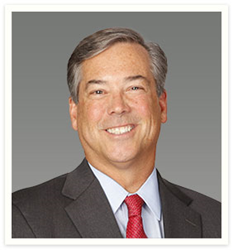 "As a highly respected leader with an outstanding track record of helping companies through successful strategic transformations, Craig will play a critical role in taking NT Concepts to the next level." Michele Bolos, Founder and CEO
Vienna, VA (PRWEB) March 31, 2016
Craig R. Reed joins NT Concepts as President and Chief Operating Officer, with the focus of leading the company's transformation into a top-tier government contractor. He is responsible for operations, business development, and strategic growth activities.
"As a highly respected leader with an outstanding track record of helping companies through successful strategic transformations, Craig will play a critical role in taking NT Concepts to the next level," said Michele Bolos, Founder and Chief Executive Officer.
Possessing over 30 years of experience in government contracting and government, Craig recently served as Senior Vice President of Strategy & Corporate Development for Engility Corporation where he led crucial strategic planning and corporate development efforts.
"This is an exciting opportunity to join an incredibly successful team and help drive strategic growth," Reed said. "NT Concepts is the 'go to' partner for our Government customers, offering services which have optimized their operations and reduced costs. I look forward to working with everyone in the company and our customers as we grow and transform our business."
NT Concepts delivers information technology solutions and business operations services for performance-driven Government customers. Our approach integrates leading technologies, proven best practices, and deep expertise to produce innovative solutions and services that drive operational efficiency and inform critical decision making. With over 1000 employees nationwide, we deliver large business capabilities with agility and innovation.