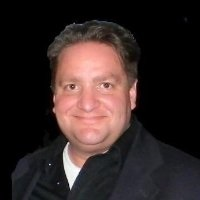 predicting resources in the field revolutionizes how field service companies gain profitablity adding 32%+ to the bottom line
Glendale, AZ (PRWEB) April 06, 2016
MobileLogix, the first and only provider of end-to-end field service management software with predictive analytics and gamificiation, announced today, the completion of its Series A financing led by Canal Partners, a Scottsdale based Venture Capital firm, along with Tallwave Capital.
"For more than 10 million field technicians worldwide, existing solutions neglect to predict what field service resources are needed to make their job easier. In addition to this, the current solutions lack the understanding of how the organizations are performing. MobileLogix is revolutionizing field service with a full suite of applications that are designed to help companies maximize service revenues, while reducing costs, and increasing customer loyalty," says Todd P. Belfer, Managing Partner at Canal Partners.
MobileLogix delivers cutting edge functionality that automates and optimizes the workforce by predicting the number of resources needed to maximize efficiency and profits in the field.
It is the world's only field service platform featuring SmartField Predictive Analytics™, workforce optimization, scheduling, dispatch, parts logistics, vehicle management, customer portals, self-help reservations, integrated automated service requests, inventory and depot repair, invoicing, and installed base contract management.
"We have seen our business explode since our launch," said Ron Babich, CEO and Founder of MobileLogix. "Everyday, more companies realize that adding predictive "manufacturing-like" processes into field service adds a long needed transparency, bringing visibility to the field, removing the mystery of productivity, and liberating field service functions from outdated legacy solutions. With Canal Partners and Tallwave Capital's involvement, we will be able to accelerate our vision and operations to new levels while continuing to set the industry standard with the most innovative and easy-to-use field service solution available." Babich added, "MobileLogix's vision extends well beyond existing field service solutions; it's about driving growth by optimizing service activities in the field and providing fast, real-time business value. MobileLogix is scaling at an incredible rate while developing new products and features faster than any competitor in the market. MobileLogix is clearly positioned to break out as the dominant player in the service management space."
About Canal Partners
Canal Partners is a Scottsdale based Venture Capital Firm that provides professional investor services and capital to B2B Software and Internet Technology companies that have market-proven products and services. Canal Partners looks to create and increase value for highly scalable, revenue-generating, growth-oriented companies that are based out of Phoenix or Atlanta, seeking an investment commitment of $1 to $3 million. For more information please visit http://www.canalpartners.com or contact Todd Belfer at Todd@CanalPartners.com.
About Tallwave
Tallwave Capital is a venture capital firm, making pre-seed, seed, and post-seed investments in early-stage technology companies. The company's investment focus is on on SaaS, enterprise technology, sales and marketing companies. Tallwave Capital invests in companies that employ lean design principles to help entrepreneurs solve difficult business problems in the greater Southwest. More information visit http://tallwave.com/capital/.