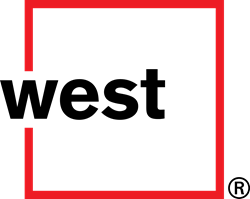 We welcome these new partners to the program and look forward to its continued growth.
SCOTTS VALLEY, Calif. (PRWEB) March 30, 2016
To support schools and districts as they select and deploy web-based education products and services, West Corporation, a leading provider of technology-enabled communication services, today announced four new partners in the SchoolMessenger Ecosystem Program. The Ecosystem is built into SchoolMessenger Passport, West's Education group's free single sign-on product for districts. The newest partners in the program are Hero from HeroK12, Professional Learning Maps, EdProtect from Education Framework, and Eduvision from JDL Horizons.
Introduced in fall 2015, SchoolMessenger Passport allows districts to provide teachers, staff, parents and students with quick and secure access to online learning applications, open educational resources (OER), and a variety of school management and administration software programs using single sign-on (SSO). That means each individual only has to remember one user ID and password to log into multiple district-approved educational resources, including SchoolMessenger products.
Both the free standard and paid premium versions of Passport include a catalog of "product connectors" that enable SSO to popular web-based services. Through the SchoolMessenger Ecosystem Program, companies can highlight additional services they can provide, such as allowing schools to use one-click account provisioning tools within the Passport catalog.
"Last year's announcement of the SchoolMessenger Ecosystem Program was met with enthusiasm from both leaders in school districts around the country and our colleagues in the edtech industry," said Carmi Paris, vice president of business development, West's Education group. "We welcome these new partners to the program and look forward to its continued growth."
The new partners in the Ecosystem Program represent the breadth of edtech companies providing services to school districts today:

Educators can learn more about more about these companies at a free webinar, "What's New in Passport" on Thursday, April 7 at 10 am PT/1 pm ET.
Companies that want to be considered as a SchoolMessenger Ecosystem Program partner can apply at http://www.schoolmessenger.com/partners or contact Paris at 888.527.5225 x475.
About West's Education Group
West's Education group, part of West Corporation, is the trusted provider of SchoolMessenger solutions. Thousands of schools and other educational institutions in all 50 U.S. states and Canada depend on SchoolMessenger products and services. From notifications and websites to custom mobile apps and social media, school leaders have relied on the SchoolMessenger platform since 1999 to engage with their communities in multiple languages and on any device. To learn more about SchoolMessenger products, visit http://www.schoolmessenger.com or call 888.527.5225.